Conversation with Frau Fiber | 2013
A night of lively discussion about the textile activist work of Carole Frances Lung, better known as Frau Fiber! This program featured the artist Frau Fiber, UCCS professor of art history Elissa Auther and UC Boulder professor of sociology Jennifer Bair. Together they discussed the politics of the global textile industry and the rise of fiber art activism in the contemporary art world. 
For more information on the textile activist work of Frau Fiber, visit: fraufiber.wordpress.com.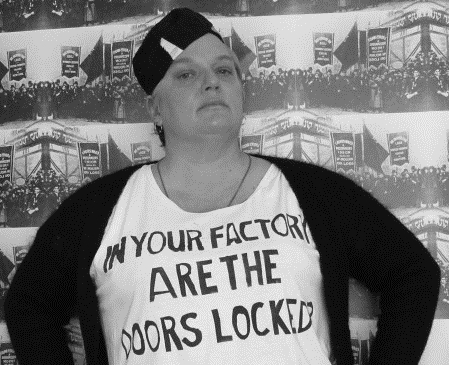 Tapestries of Hope, Threads of Love: The Arpillera Movement in Chile, 1974 - 1994 | 2013
This exhibit of 15 arpilleras, selected from Dr. Marjorie Agosín's personal collection, accompanied the signing of her book Tapestries of Hope, Threads of Love: The Arpillera Movement in Chile, 1974-1994. Agosín's book tells the story of ordinary women living in terror under General Pinochet's oppressive rule in Chile (1973-1989) and how they defied the military dictatorship by embroidering their sorrow on scraps of cloth. The arpilleras they made - patchwork tapestries with scenes of everyday life and memorials to their disappeared relatives - were smuggled out of Chile and brought to the world the story of their fruitless searches in jails, morgues, government offices, and the tribunals of law for their husbands, brothers, and sons.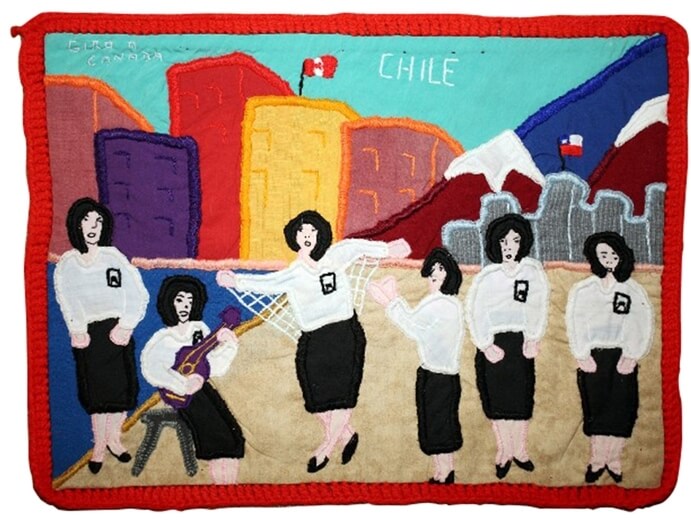 Mountain Ghosts | 2011
Mountain Ghosts is a site-specific sound art installation that infuses the entire University of Colorado, Colorado Springs campus with a location-based layer of audio created collectively by the artist and participants. Mountain Ghosts explores sound as fundamental to our experiences of space, place and history. Participants used a custom smartphone app to make audio recordings that the Mountain Ghosts system then codes by location and immediately assimilates into a collective databank for other visitors to access.

As participants walked through the UCCS campus listening to location-based music and participant commentary, they responded to prompts on the Mountain Ghosts interface that invited them to reflect on their surroundings and contribute recordings of their thoughts and experiences. Mountain Ghosts folded individual voices into a collective archive that creatively documents a unique sonic record of actions within the landscape. 

For more information on Halsey Burgund, visit: halseyburgund.com

Stitching Rites | Suzanne MacAulay
Suzanne MacAulay's book Stitching Rites critiques the role of cultural politics in arts and crafts revitalization projects in the southwestern United States (Honorable Mention, American Folklore Society). She is consulting producer of a film based on Stitching Rites and San Luis Valley artist Josephine Lobato. A recent article, "Pictorial Narratives of San Luis, Colorado: Legacy, Place and Politics," was published as the lead chapter in the first book on ethnicity in Colorado.
Feminism + Co. | Elissa Auther
Feminism + Co. is a program series that investigates issues relating to women and gender. Using creative performances, lectures and discussions, these evenings address women's (and men's) complicated relationship to art, politics and sexuality. Feminism + Co. events are held at the Museum of Contemporary Art, Denver.


Visit Feminism + Co. on YouTube




Visit Feminism + Co on YouTube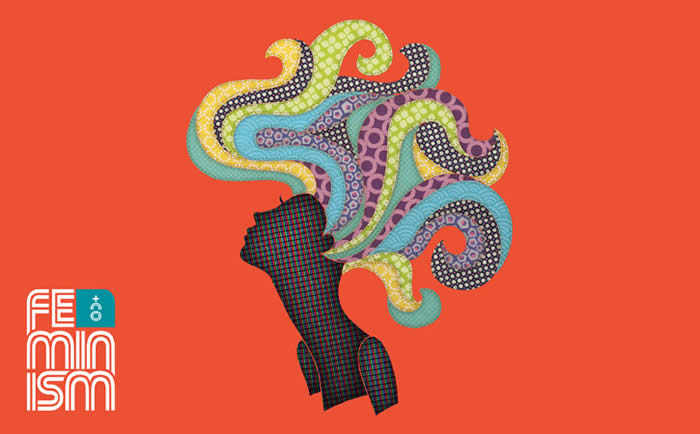 Walk to Pikes Peak | 2012
The Art History Program at UCCS and the UCCS Galleries of Contemporary Art commissioned Harrell Fletcher and Eric Steen to lead a group of roving learners from UCCS to the top of Pikes Peak. The journey took three days, students and members of the community tagged along when they could and left as they needed to. A small group were able to accomplish the entire walk. Along the way each member of the walk contributed a short lecture or presentation that related to the places they walked through. The project was organized by the "Walking, Art, and Place" class, offered through the Visual and Performing Arts and Geography departments at UCCS.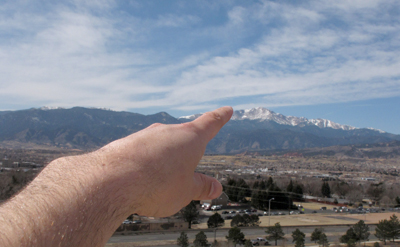 Violet Against Women | 2012
Violet Against Women is an online project in the form of a blog by artist Ellina Kevorkian. In 2010, Kevorkian organized a one-night event of video and performance called Violet Against Women: Confronting Notions of the Feminine in Los Angeles. Kevorkian included artists who used humor or a sense of theatricality in their work. Following the event, Kevorkian and Elissa Auther, co-curator of Feminism + Co., began a conversation about Violet and the possibility of bringing it to the Museum of Contemporary Art Denver. 

This is an artwork in progress. This durational, site-specific project explores and documents artist Ellina Kevorkian's studio practice, professional and family life, as well as the myriad interdisciplinary and cultural sources that influence and define her identity as an artist, curator, and mother. 

This project is hosted online at violetagainstwomen.tumblr.com and will remain live from December 2012 - January 2014.