Fernando Feliu-Moggi, Ph.D.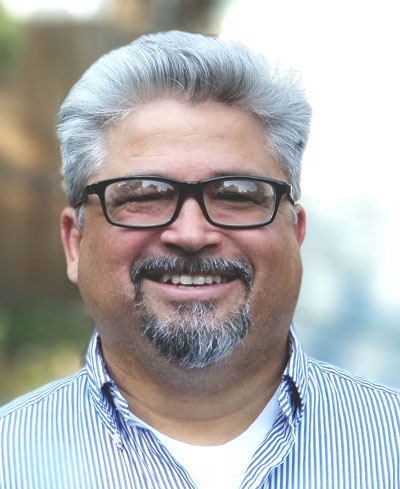 Fernando Feliu-Moggi, Ph.D.
Professor, Spanish (Latin American, Spanish, Italian Film)
About
Fernando Feliu-Moggi is a Professor of Spanish. He received his PhD from the University of Pittsburgh, where he specialized in Hispanic Cultural Studies. He specializes in cultural theory and modern cultural production. His research and instruction areas in film studies include Latin American film, with an emphasis on Mexico, Cuba, and Argentina; contemporary and indigenous film from Central America; the cinema of Spain; documentary film; 3rd Cinema and Cinema of Hunger; Italian film; and U.S. film and popular culture in the 1960s and 1970s. At UCCS he has taught courses on Modern Spanish Film, Contemporary Latin American Film, Classic Latin American Film, Latin American Documentary, Mexican Film, Contemporary Film from Argentina, Mexican Film, Cuban Film, and Italian Film. He is a member of the European Academy of Sciences and Arts, and President of the Miguel Angel Asturias Society, an international academic organization focused on Guatemalan cultural production since the 1920s. Besides his teaching in film studies, he has participated actively in film-related activities at UCCS by hosting film festivals, including the Latin American Film Series in 2009, 2012 and 2014, as well as in the UCCS Student Film Festival. He has participated in the Intersections Film Festival in Colorado Springs, the Boulder International Film Festiva, Denver Film Festival, and Telluride Film Festival. He has presented and published his work on film in journals and academic conferences in the U.S., Mexico, Guatemala, Costa Rica, Venezuela, Argentina, Spain, France, and Italy.

Courses Taught
Upper Division
FILM/FCS 3500 - Italian Film
FILM/FCS 3690 - Topics in Hispanic Film
FILM/FCS 4253 - Pedro Almodóvar
HUM 3990 - The 1960s Through Film
HUM 3990 - The 1970s Through Film