If you can dream it, you can do it
Theatre & Dance Program at UCCS
Theatre & Dance offers exciting major options within the Department of Visual and Performing Arts. A confluence of acting technique, movement, technical theatre, directing, and theatre and dance history, Theatre & Dance endeavors to develop our students' myriad skills to create a whole artist and scholar.

The Theatre & Dance Program is dedicated to the liberal arts model, creating a holistic approach to the performing arts that combines practice and scholarship. We are similarly dedicated to cutting-edge curriculum development, working across disciplinary boundaries to integrate diverse pedagogical methods and performance traditions. Our students are defined by their rigor and their intensity - we engage them not only in the classroom, but also through contributions at all levels and positions within the performance world (performer, designer, director, dramaturge, and more). Our faculty is made up of scholar-artists who all have active artistic practices.
Dr. Kevin Landis
Director, Theatre & Dance Program
The Theatre & Dance Program is a one-of-a-kind undergraduate experience and we hope that you will join us as audience members or as students. We offer a major and minor in both theatre and dance.
The basic sequence of required courses is designed to provide the student with a theoretical/historical grounding in the art of the theatre and dance and the opportunity to put theories into practice in performance situations. But the program is so much more; we offer world-class opportunities for our students and patrons. Students have the chance to work at TheatreWorks, a professional regional theatre company; travel to London and New York; meet some of the world's greatest theatre and dance practitioners during their visits for the Prologue Lecture Series; and devise, direct, and create in the Overlook Dance and Movement Studio and Osborne Studio Theatre.
The philosophy of the program is that "if you can dream it, you can do it," and we endeavor to help you fulfill your scholarly and artistic dreams.
Kevin Landis, Ph.D., M.F.A.
Theatre & Dance Faculty
VAPA faculty in Theatre & Dance are celebrated historians and theorists of their craft as well as performers, choreographers, directors, and dramaturgs in their own right. Come learn with some of the most vibrant faculty on campus.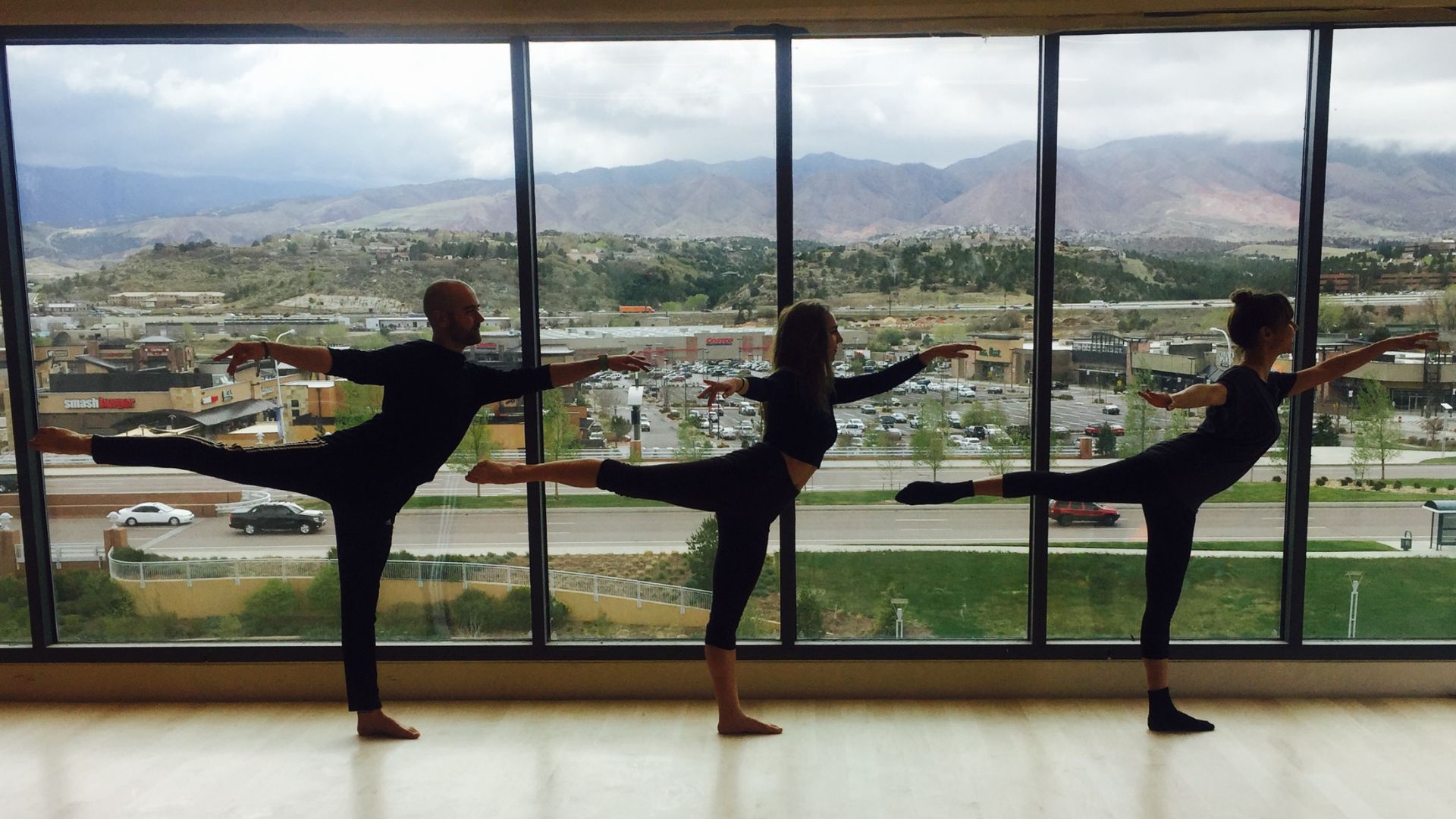 Landis Family Overlook Studio
This studio is a practice and performance space with unobstructed views to the south and west. Fully outfitted for dance, the space has ballet barres and state-of-the-art sprung marley floors.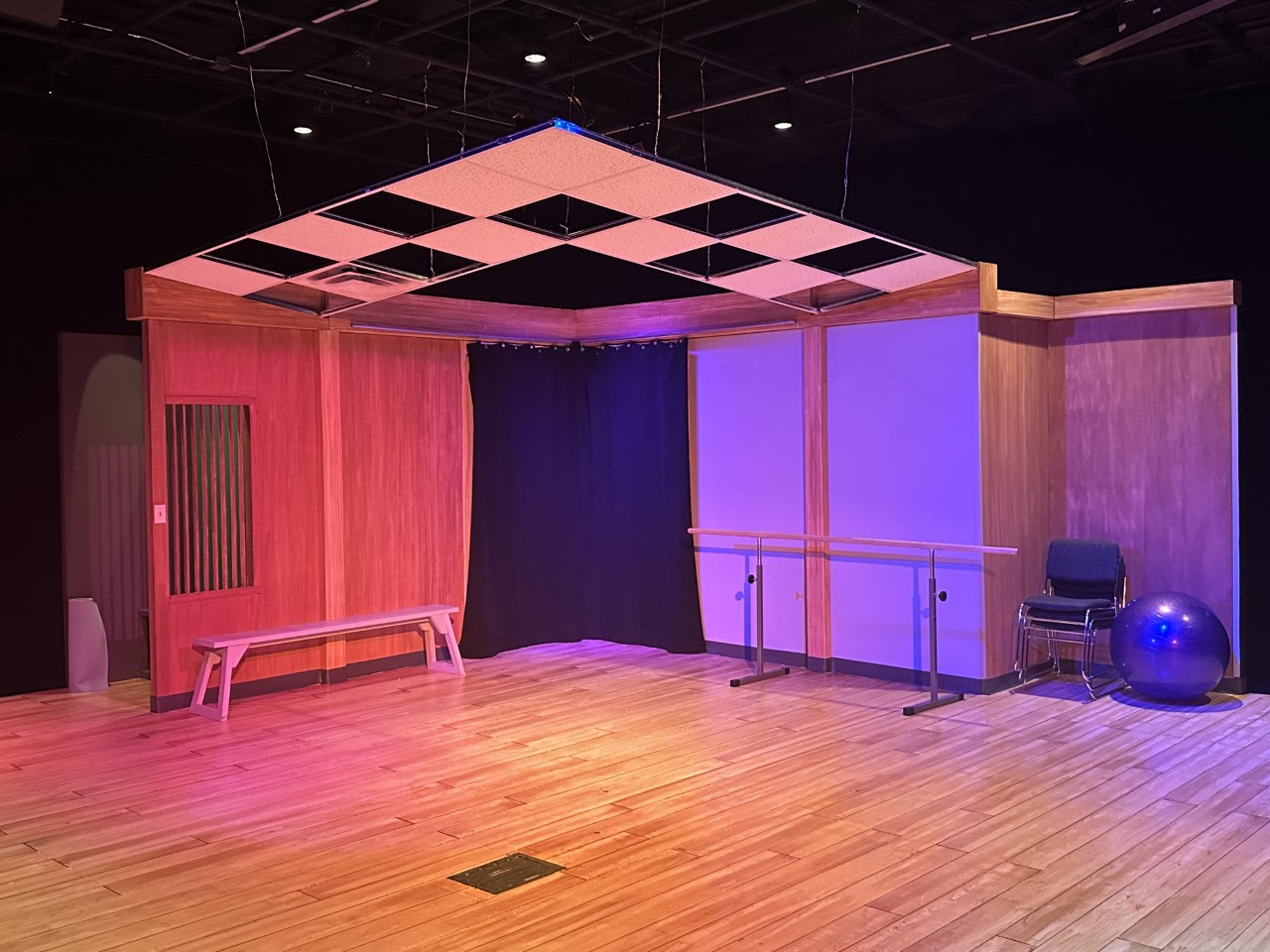 Osborne Theatre
The Osborne Theatre is the main performance venue for full-scale collaborative theatre productions and for VAPA Theatre student productions. A flexible black-box theatre with a professional control booth, the Osborne can be rearranged in multiple configurations and seat up to 120 people.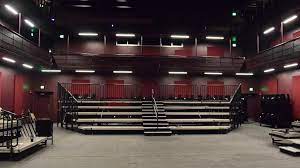 Dusty Loo Bon Vivant Theater
The Dusty Loo Bon Vivant Theatre is the home of Theatreworks, the professional theatre company at the Ent Center for the Arts. Student productions are scheduled here once yearly. This black box theater seats up to 300 and has a partially trapped floor and a rolling gantry, designed to facilitate flexible performance configurations.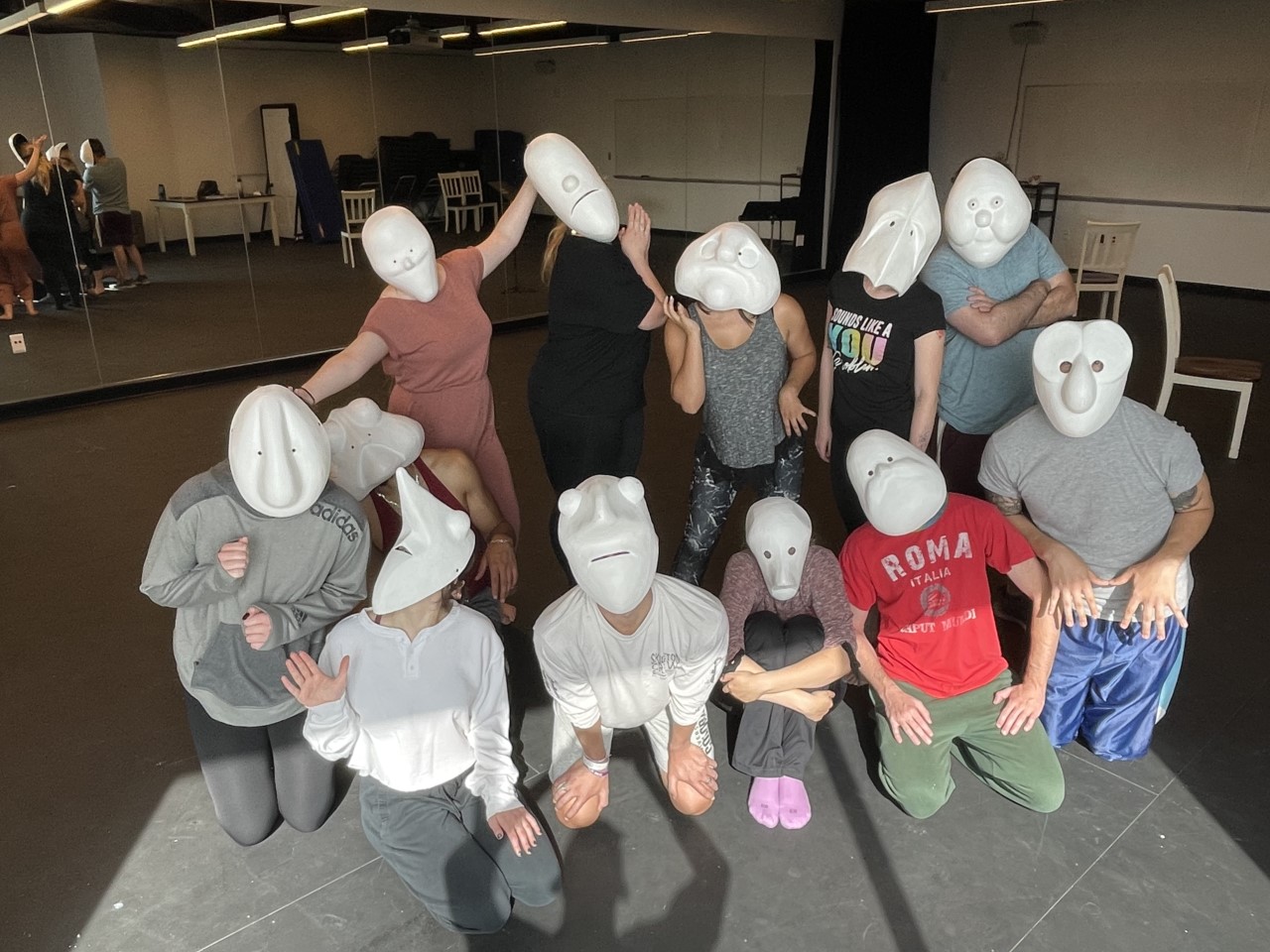 Acting Studio
The Acting Studio adjoins the Osborne Theatre and is VAPA Theatre & Dance's main acting space. Classes and rehearsals for main stage productions start here, in a beautiful room with sprung floors, floor to ceiling mirrors and breathtaking views of Pikes Peak.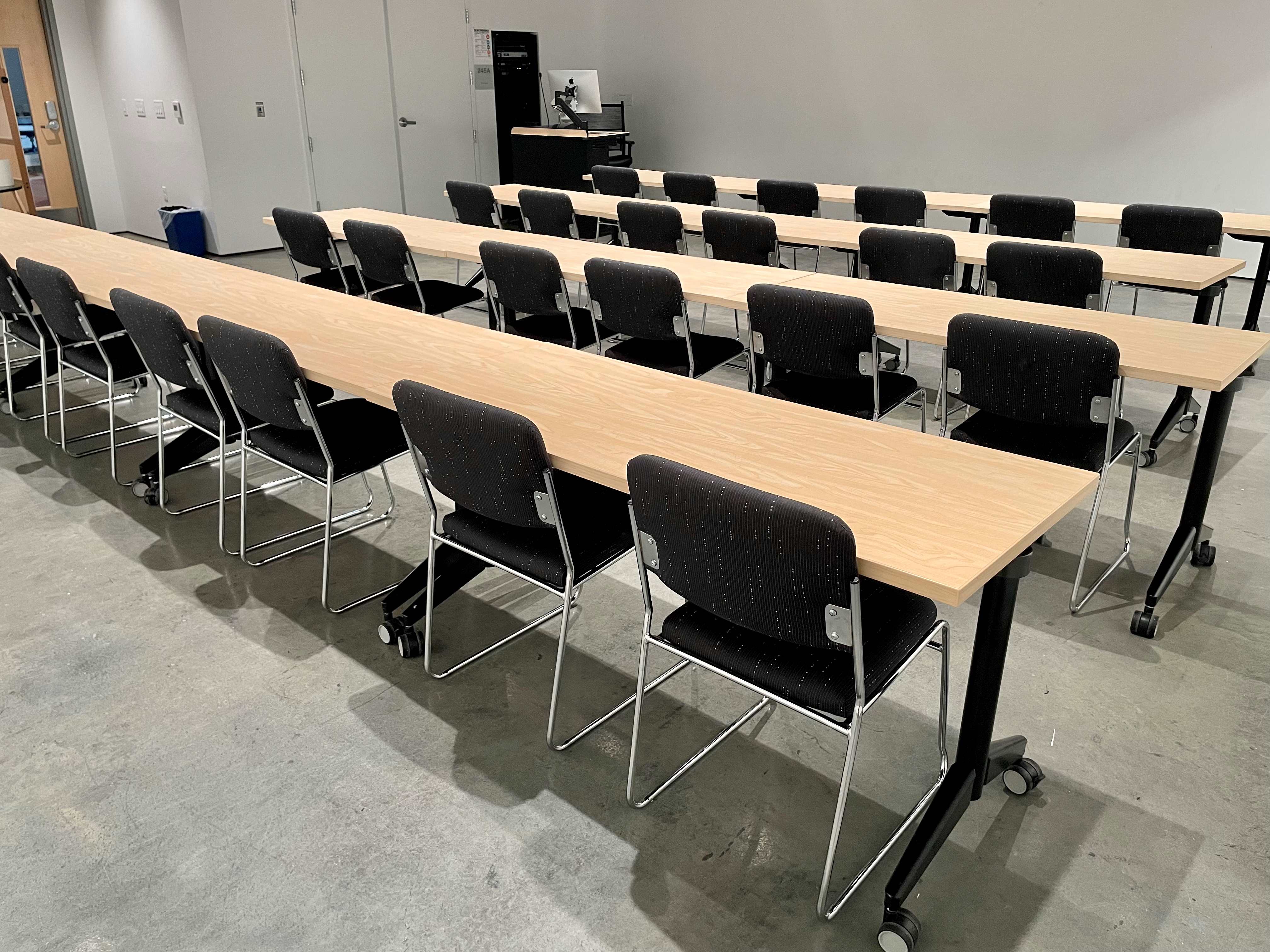 VAPA Interdisciplinary Arts Lab
The VAPA Interdisciplinary Arts Lab (ECFA 245) is a multiuse, collaborative space for the interdisciplinary curriculum of the Department of Visual and Performing Arts programs (Film Studies, History of Art & Visual Culture, Music, Theatre & Dance, Visual Arts), equipped with an array of technology and resources including multi-media technology, installation and sculpture capabilities, sound, green screen for film, and more.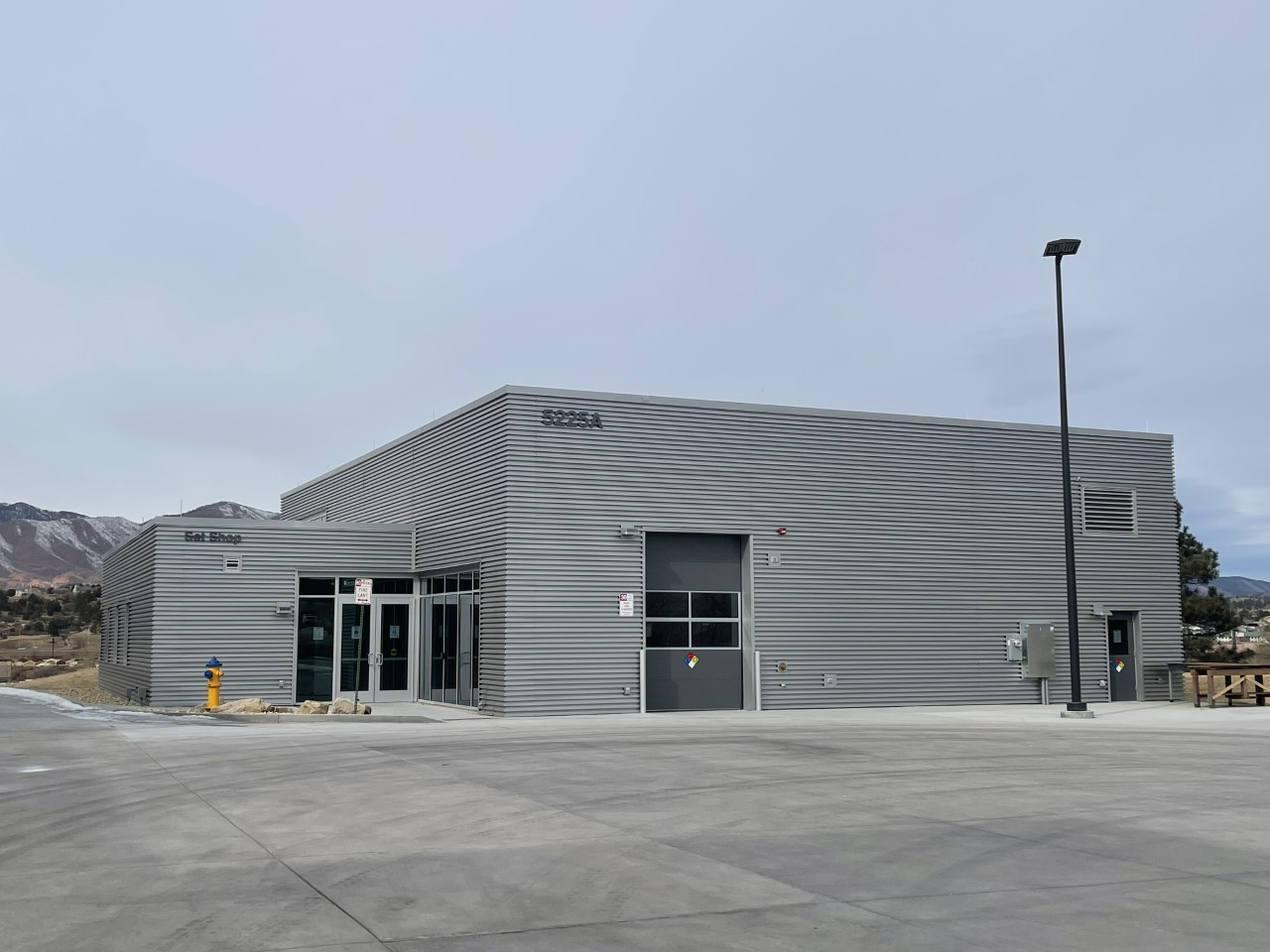 Ent Center Set Shop
The Ent Center Set Shop is VAPA's headquarters for technical theatre classes and production builds. The shop is outfitted with the best tools and equipment and includes our Tech Classroom, complete with a lighting grid and plenty of space to practice construction, painting and design.
Staci Mize is a stage director and actor in Los Angeles, California. She graduated from UCCS in 2018 with a BA in Theatre before completing an MFA in directing from UCLA. Before coming to UCCS, Staci wasn't sure whether the school would meet her goals, but upon meeting with Professor Kevin Landis, she knew the program was a great fit because Landis and other faculty had the kind of background and experience she needed. Landis, along with other faculty members, helped Staci find her path through college. Mize found that one of the greatest perks of UCCS was the number of opportunities she found, both to create her own work and to network with other creators. One of her favorite classes in the Theatre major was "Clown Performance," which she says has allowed her to stand out from other artists in LA. She also enjoyed "Nationalism, Romanticism, and Melodrama" because it gave her, "a good dramaturgical look at art," and allowed her to "come at [art] from a very different perspective than a lot of schools are teaching." Mize's advice to students who are looking at UCCS's Theatre program? "Jump in with both feet. Immerse yourself in the entire experience."
Professional stage manager Robbie Armstrong III currently manages the Broadway show Once Upon a One More Time. He began acting in middle and high school, but knew he would rather work behind the scenes. Armstrong notes that UCCS was a great choice because it allowed him to "dabble and play" with different aspects of theatre production and that faculty taught him how to make art that moves him without his being the performer. Some of Robbie's favorite memories at UCCS are of classes and of community building during his time as a Resident Assistant, experiences he credits with giving him the foundational leadership and communication skills that he uses daily as a stage manager. Armstrong says that the program in Theatre & Dance gave him many opportunities to meet people in the theatre community and to network with these other creatives. He adds that UCCS is unlike any other school he has seen because students "get the maximum value of everything" relative to UCCS's size and price. Robbie's advice to prospective UCCS students is to take advantage of the fact that UCCS is an "opportunity school--you can always find a way to be a leader or take charge in whatever you want."
Theatre & Dance Productions and Prologues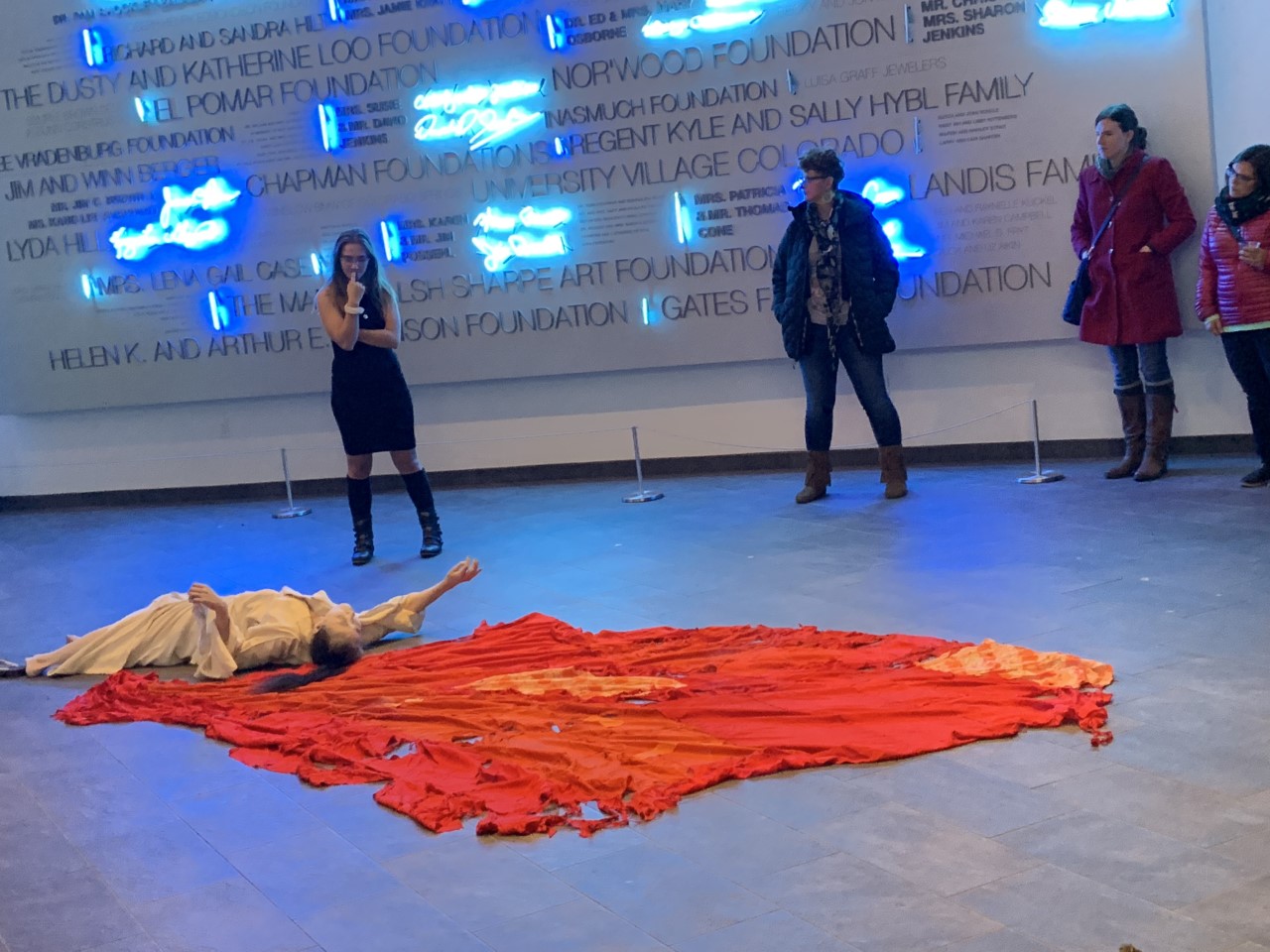 Eiko Otake
Renowned dance artist Eiko Otake performing in the lobby of the Ent Center during a residency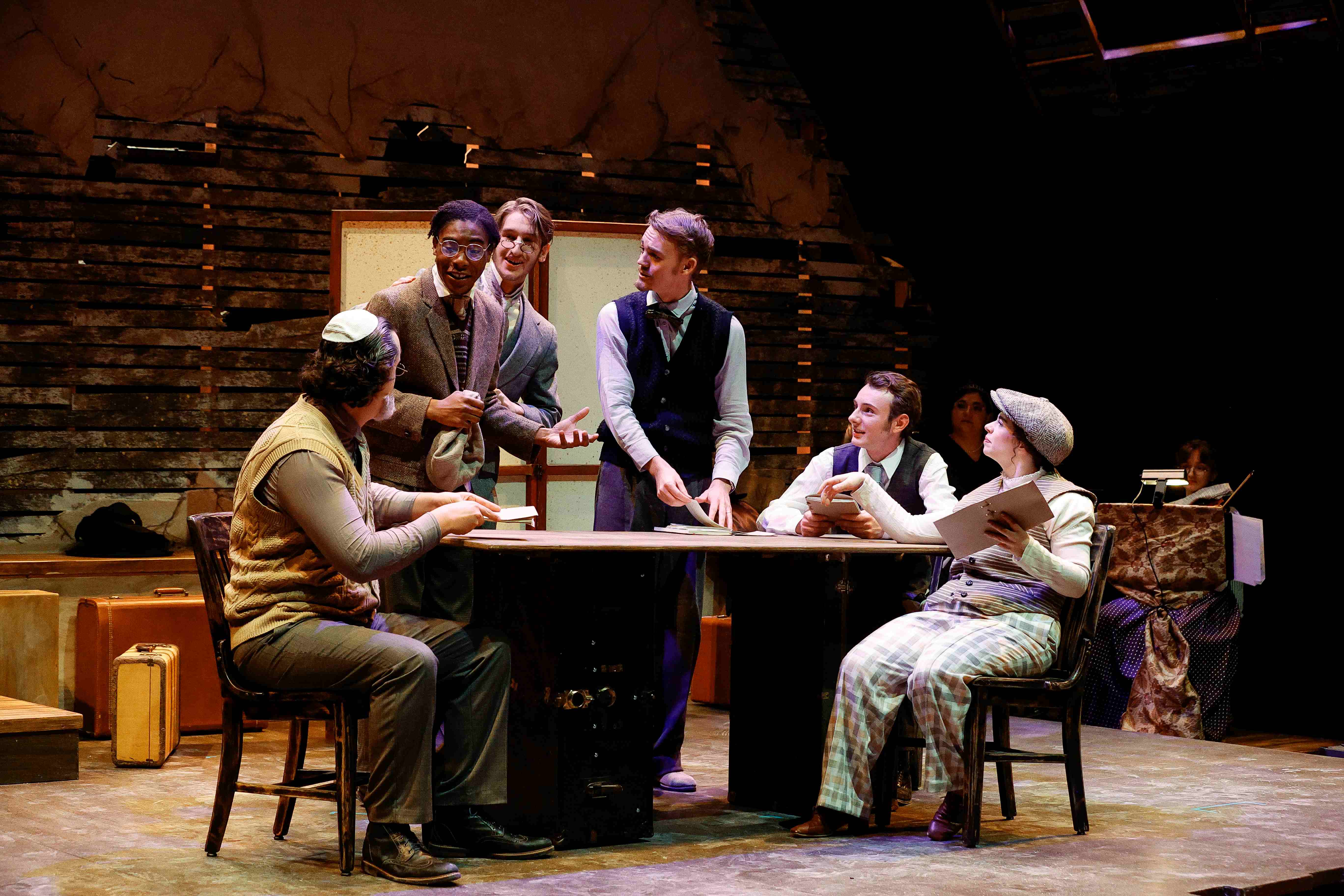 Indecent
VAPA Theatre & Dance production of Indecent by Paula Vogel
David Dorfman dance workshop
UCCS Dance students participate in a workshop by David Dorfman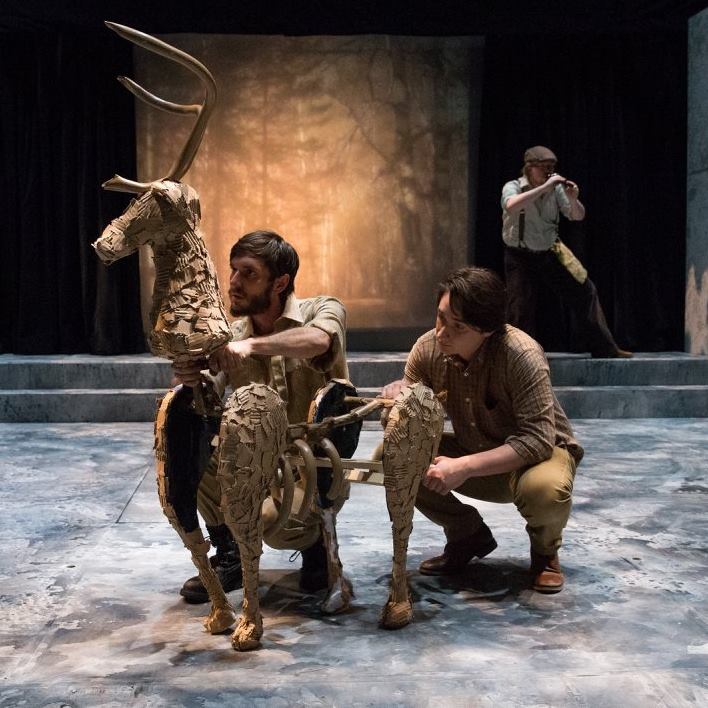 Peer Gynt
VAPA Theatre & Dance production of Peer Gynt by Henrik Ibsen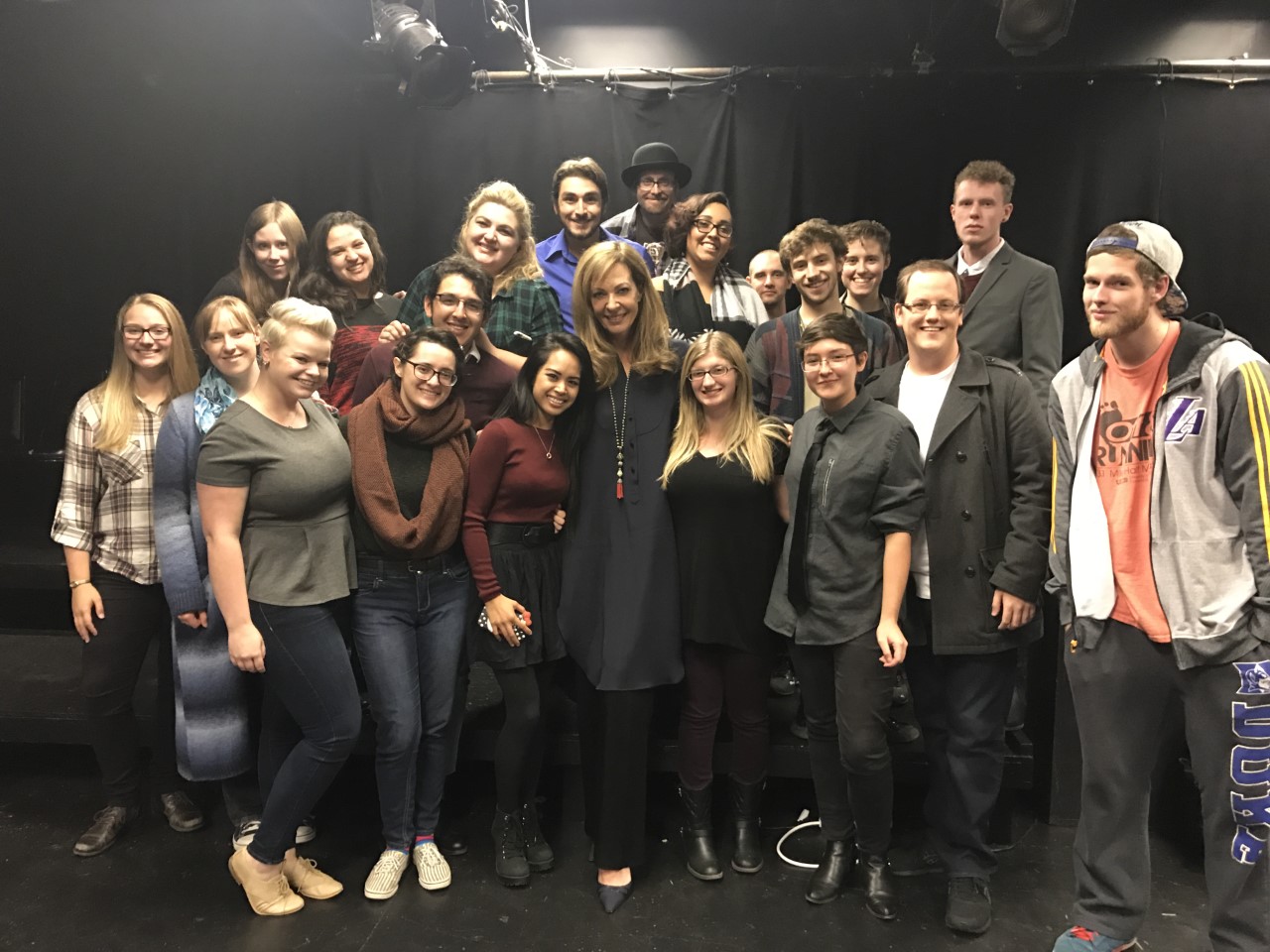 Allison Janney workshop
UCCS Theatre & Dance students after workshop with Oscar-winning actress Allison Janney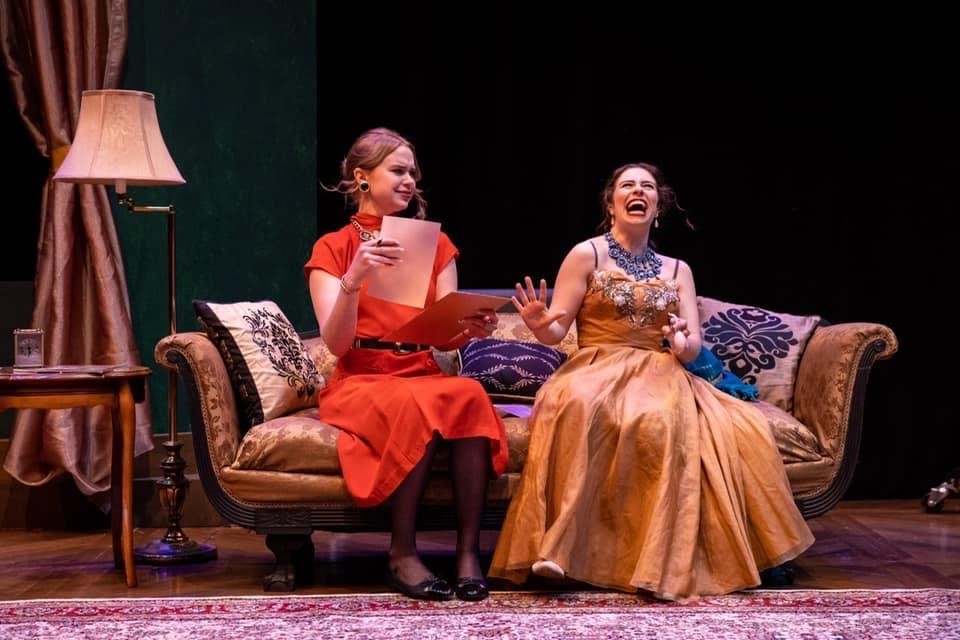 A Flea in Her Ear
Image from VAPA Theatre production of A Flea in Her Ear by Georges Feydeau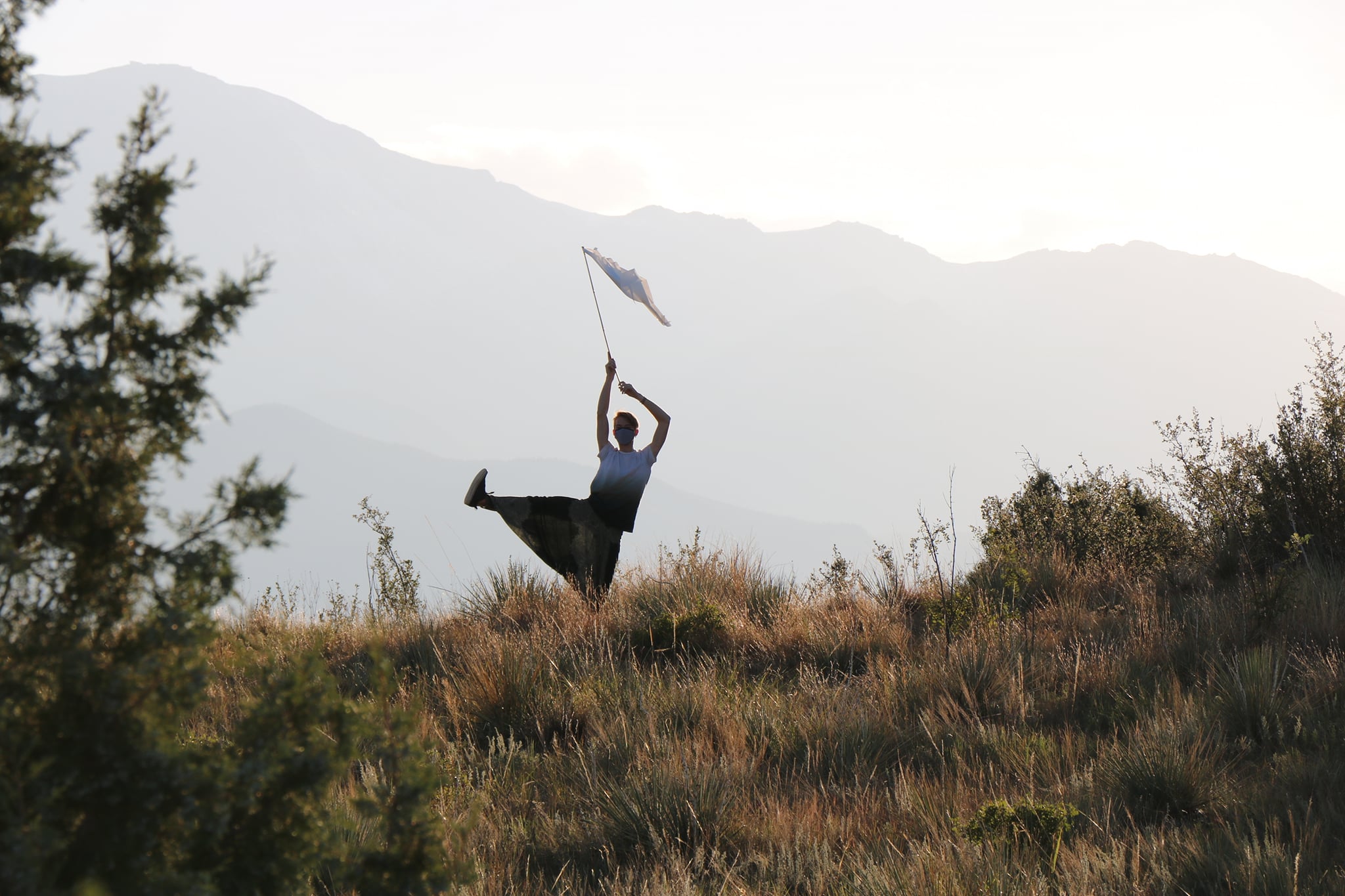 Dohee Lee
Performance during Heller Center dance residency with Dohee Lee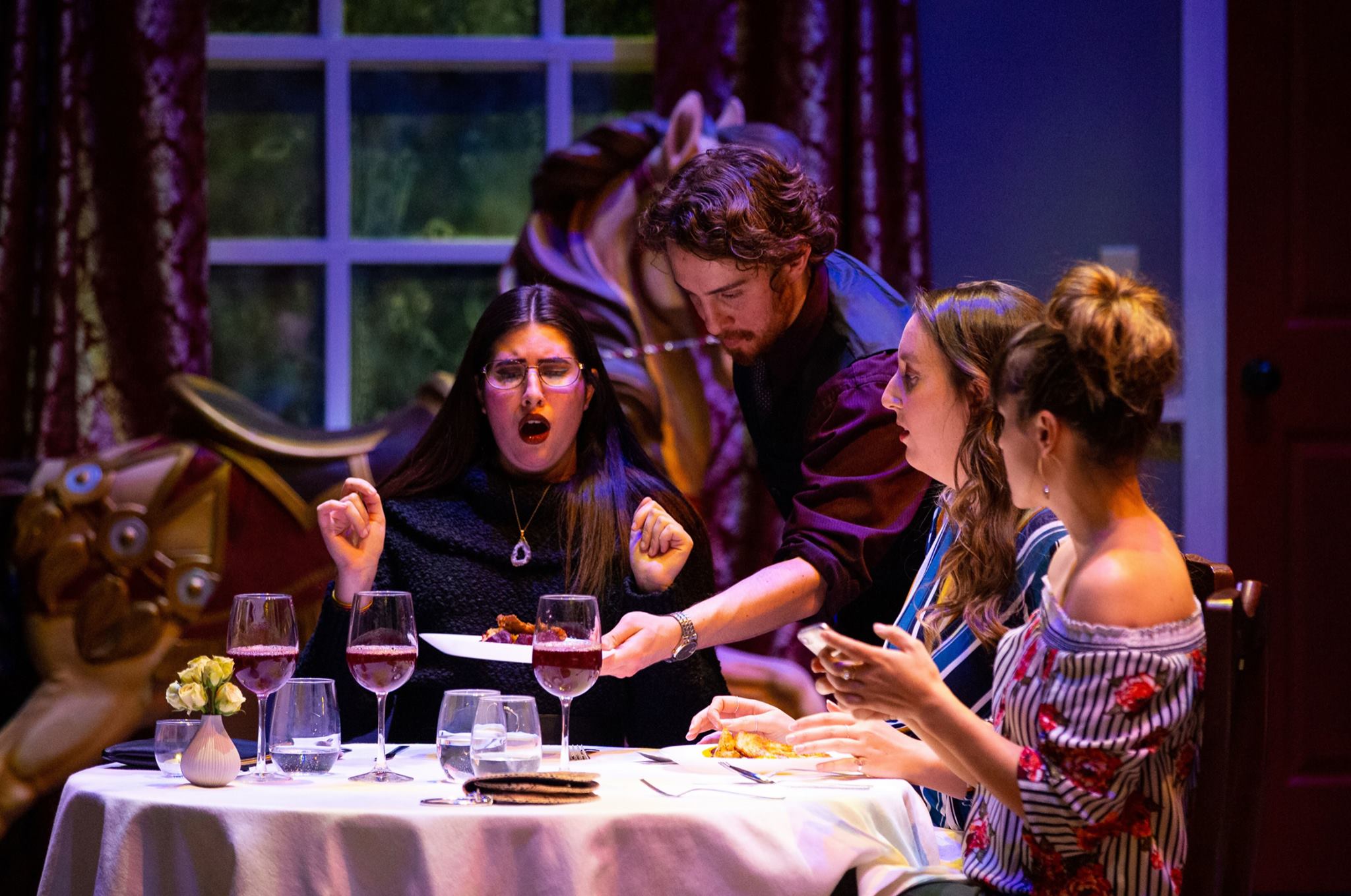 The Art of Dining
VAPA Theatre & Dance production of The Art of Dining by Tina Howe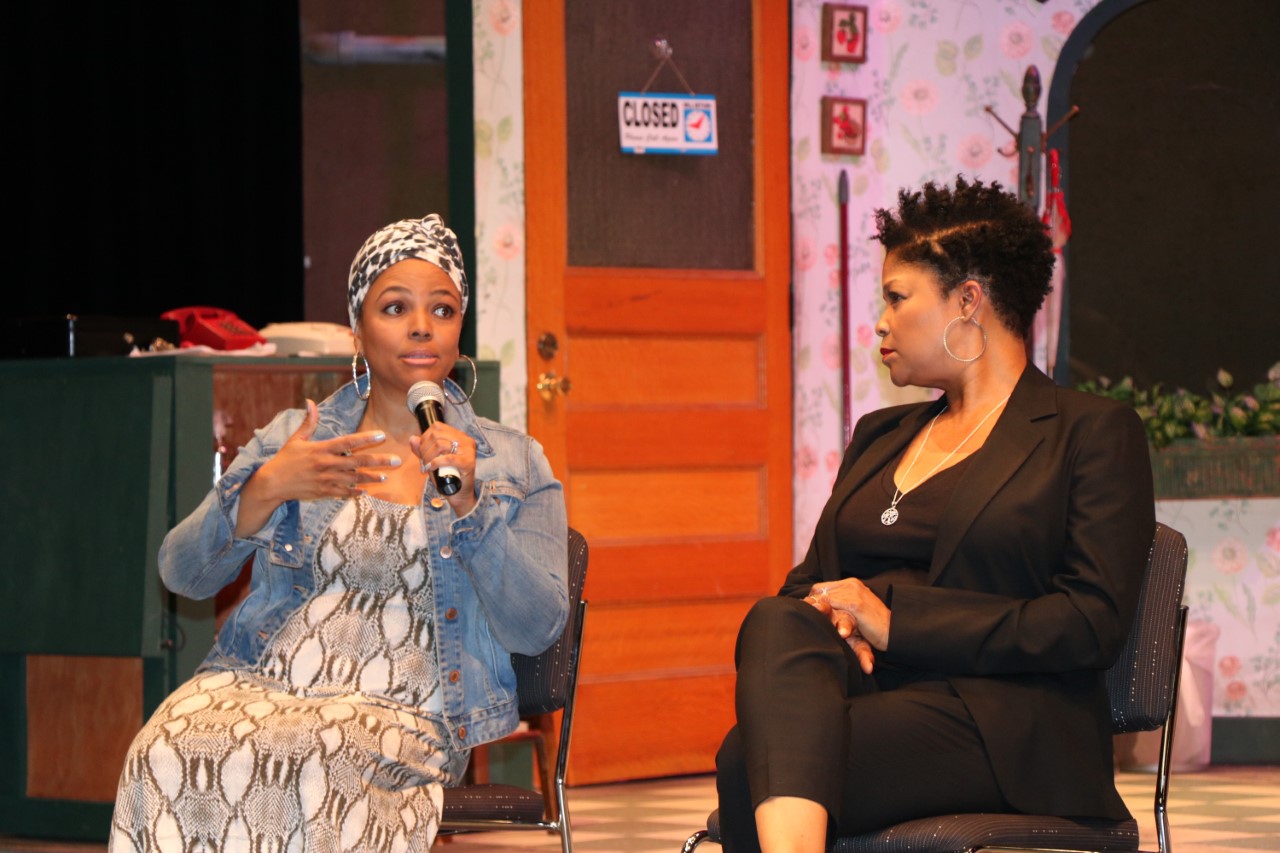 Prologue
Prologue with Kim Fields and Bonita Hamilton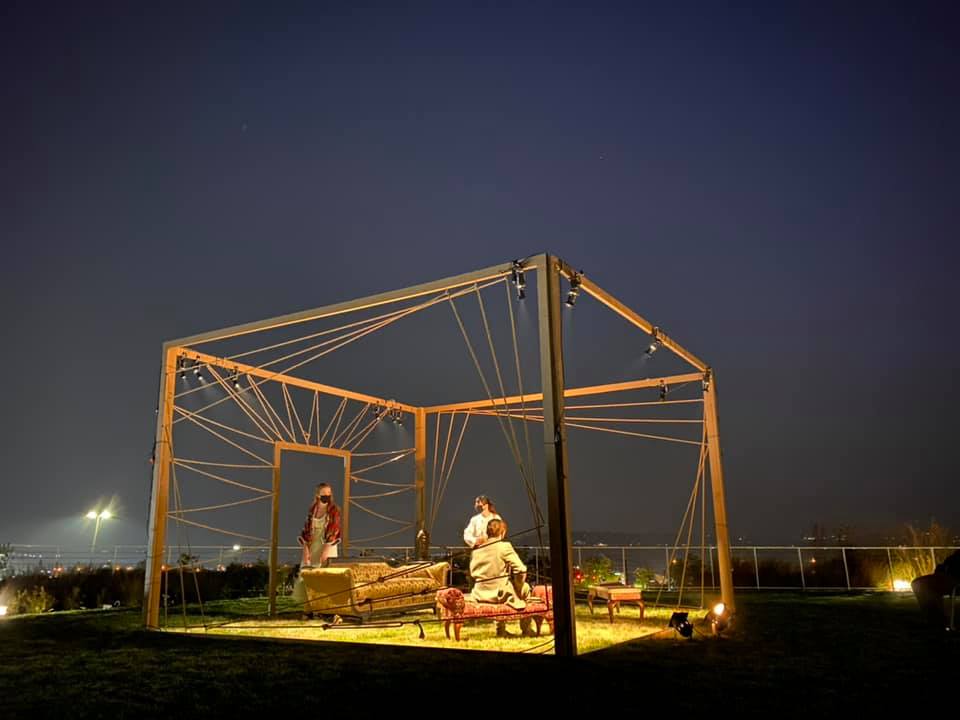 No Exit
COVID-era production of No Exit by Jean-Paul Sartre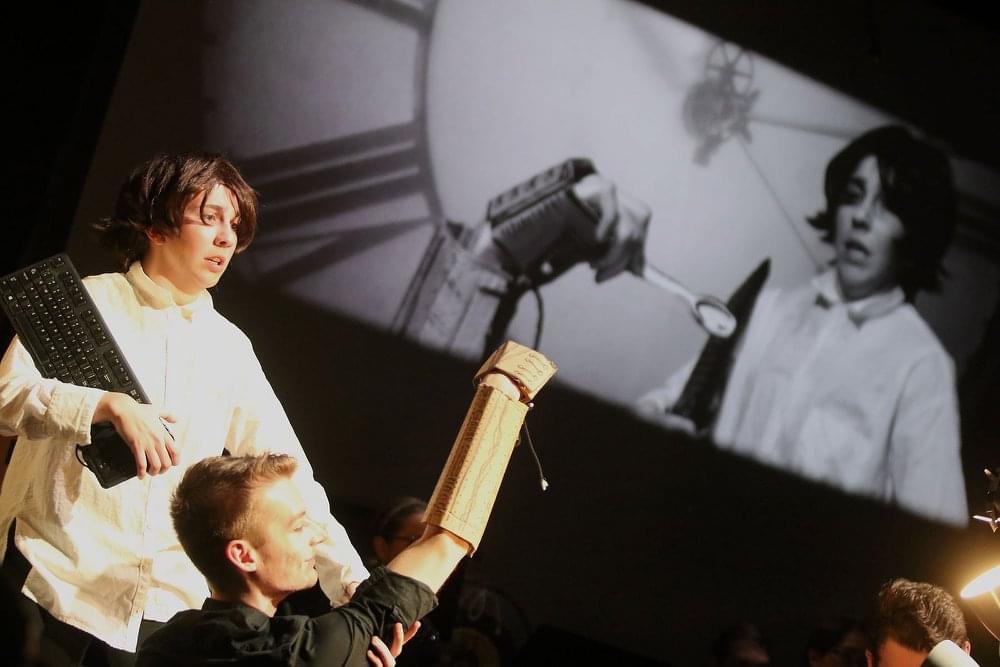 Manual Cinema residency
Part of a workshop during the Manual Cinema residency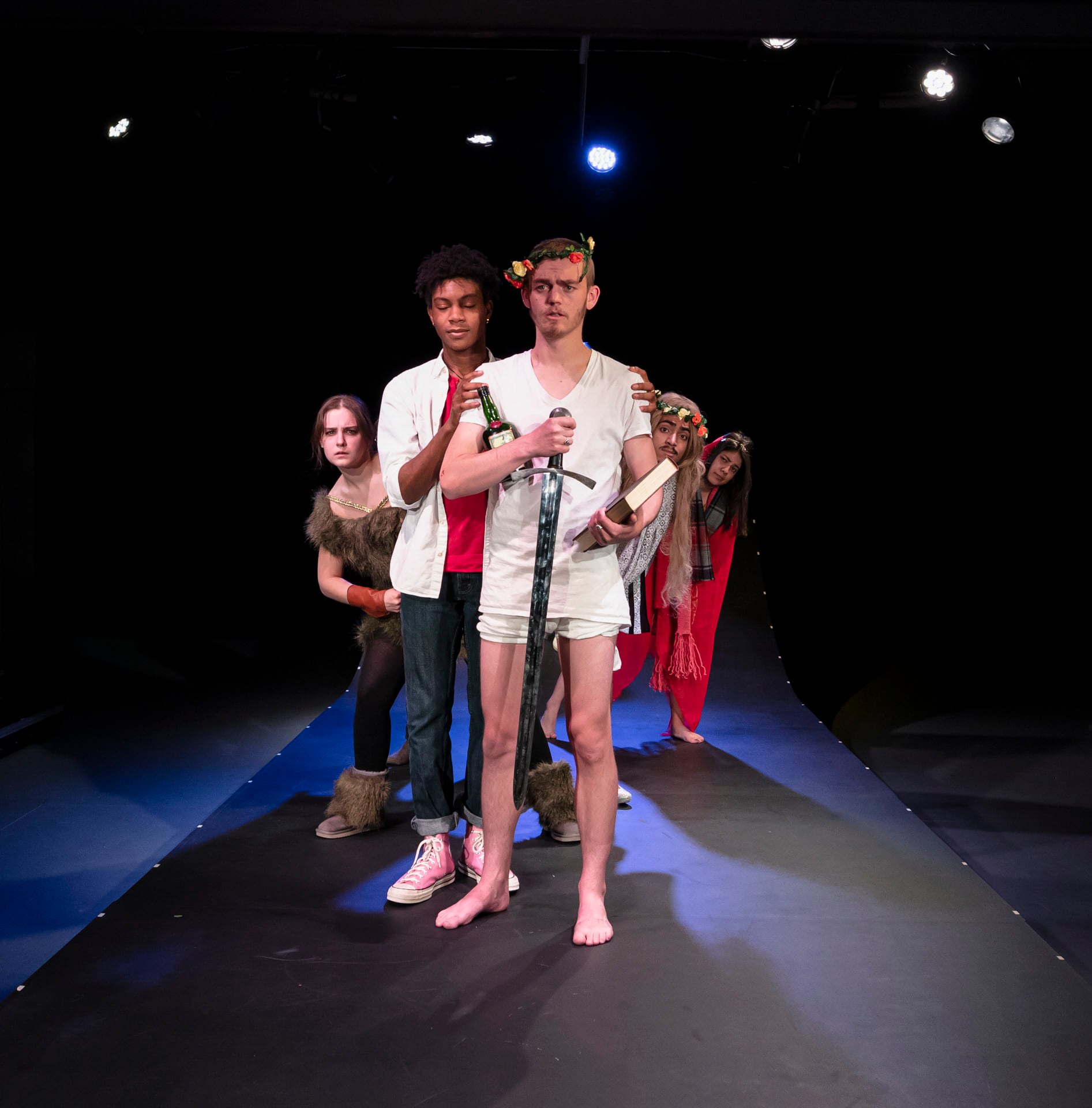 Everybody
UCCS Theatre & Dance production of Everybody by Branden Jacob Jenkins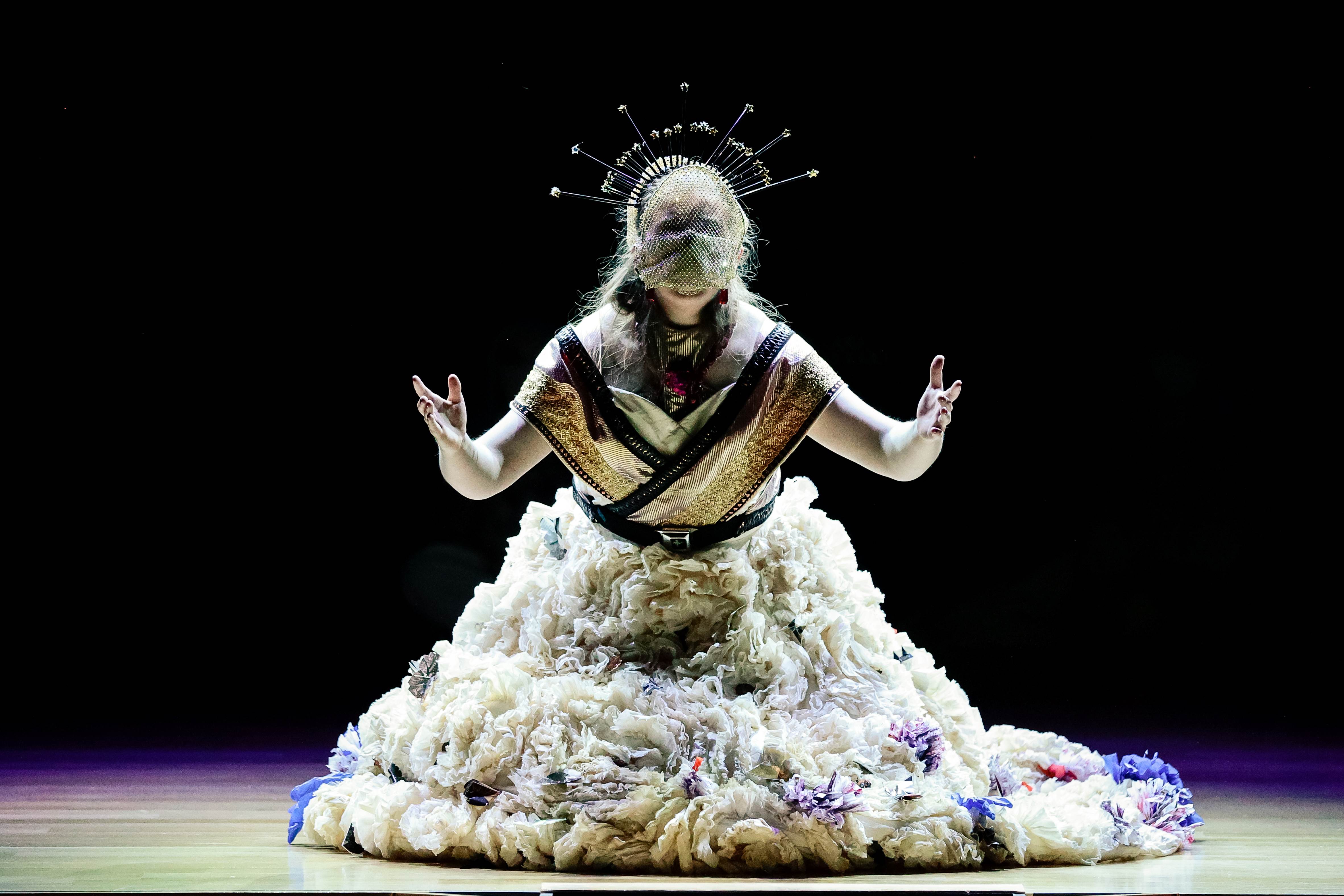 Medea
VAPA Theatre & Dance performance of Medea by Euripides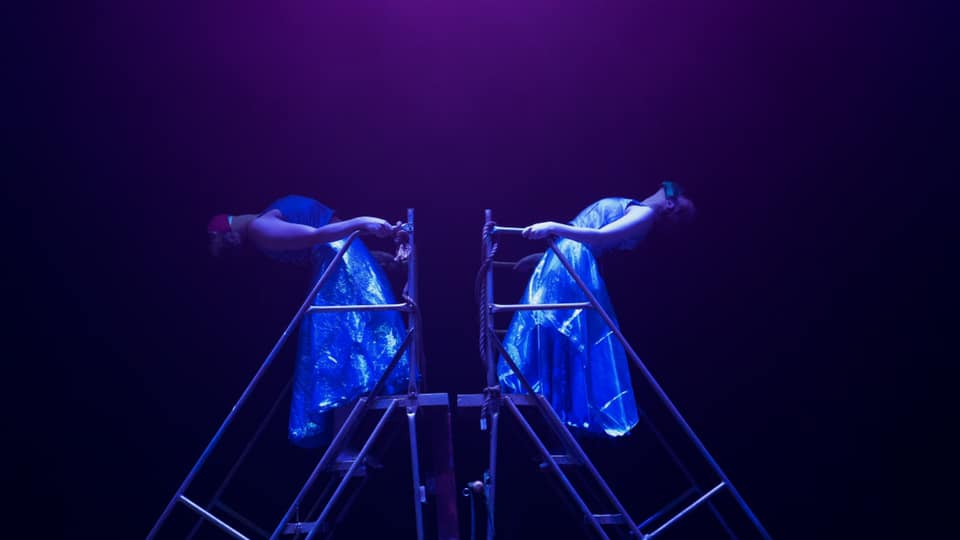 Hecatomb
Theatre & Dance student Olivia Langley's senior dance performance project, Hecatomb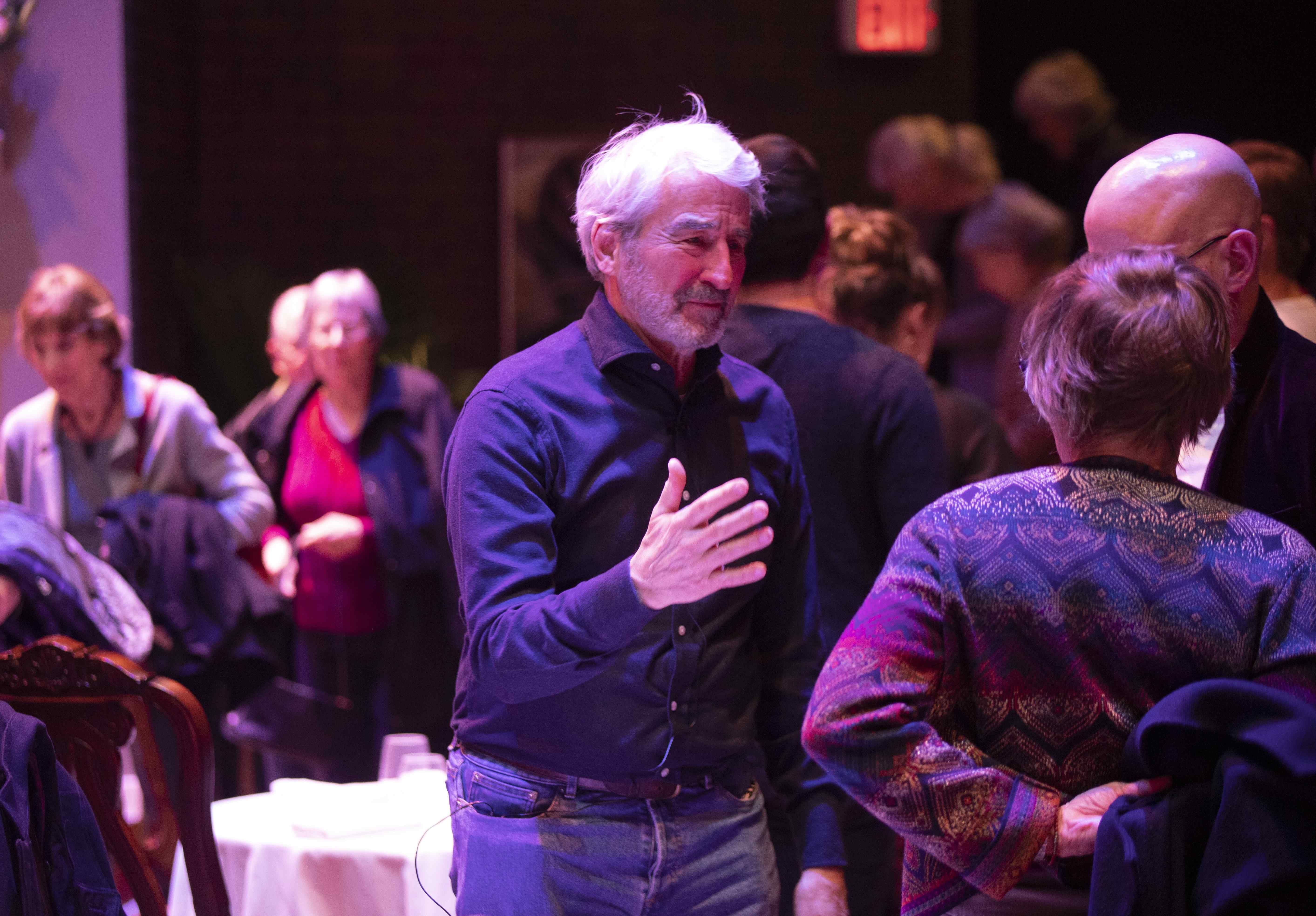 Sam Waterston workshop
Acting workshop with Sam Waterston in VAPA Theatre & Dance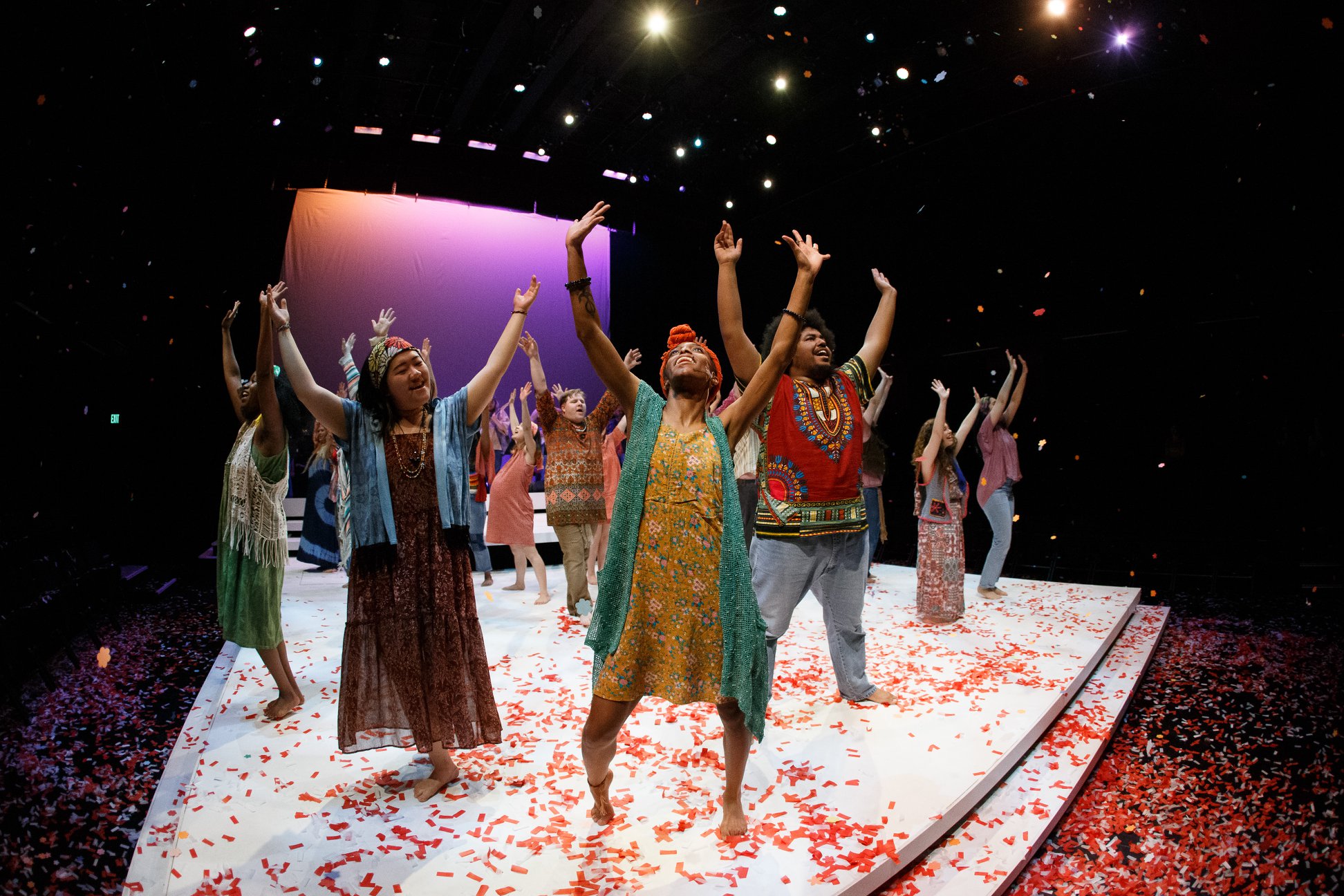 Hair
VAPA Theatre & Dance production of Hair by Galt McDermot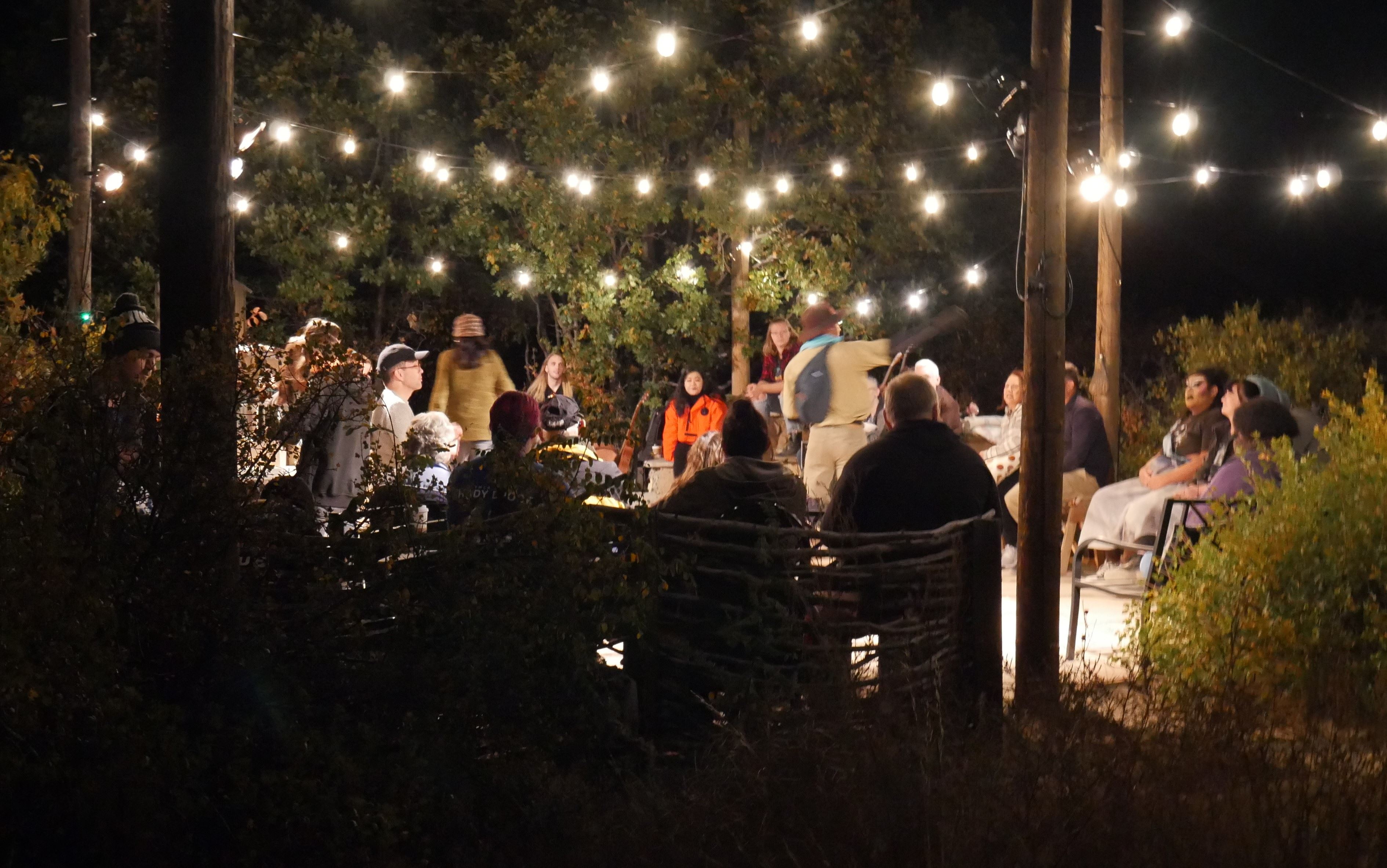 Campfire at the Heller Center
The Campfire, a storytelling and performance event at the Heller Center for the Arts & Humanities
Prologue Series
With support from VAPA and the Chancellor's Office, Theatre & Dance produces Prologue: Forums on American Theatre, a series including talks, performances, and hands-on workshops featuring prominent, active theatre-makers. The series provides opportunities for UCCS Theatre students to meet some of the top names in the field--actors, directors, and more--in small-group conversations outside the public talks.
Scholarships
UCCS offers two scholarships specifically for students in theatre and dance:
Landis Family Endowed Theatre and Dance Travel Award Fund: Provides annual travel awards to students in the Theatre & Dance Program in the UCCS Department of Visual & Performing Arts

Excellence in Theatre Arts Endowed Scholarship Fund: Provides scholarship awards, which may include research-related expenses, for students involved in dance or theatre within the Department of Visual & Performing Arts at UCCS. Recipients will have a minimum GPA of at least 3.0.
For more information, please contact the Program Director.
Contact Us
Want to learn more about how UCCS Theatre & Dance can support your professional and academic goals? Interested in learning more about a faculty member's work? Contact us for more information.
CONNECT WITH US ON SOCIAL MEDIA