Visual & Performance Arts facilities and resources at UCCS
Ent Center for the Arts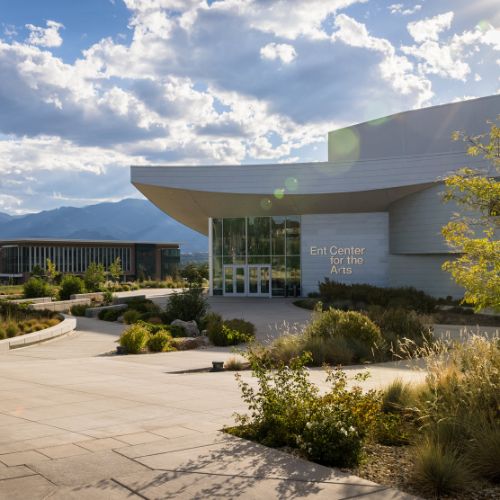 The Ent Center for the Arts at UCCS provides state-of-the-art facilities for the Department of Visual & Performance Art, as well as the broader UCCS and Colorado community.
---
Dusty Loo Bon Vivant Theater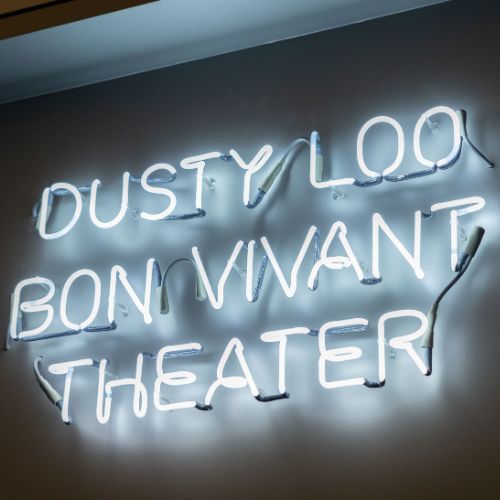 The Dusty Loo Bon Vivant Theater is a state-of-the-art, flexible black-box theater that seats up to 199. Six to eight professional productions take place in this space each season as well as two to three student productions. Most productions are free for UCCS students.
Since TheatreWorks sits on the University of Colorado at Colorado Springs campus, some people might think it primarily puts on student productions. Some people would be wrong; this is a professional, regional theatre company. "We hire from across the country, across the region and from right here in town," says executive director Drew Martorella. "It's a good combination of energy." Then they take that energy and put it in a black box theater, so the stage and audience can be arranged differently for each production. And those productions are plenty different themselves. For instance, while 2013 will go out with Death of a Salesman and It's a Wonderful Life (staged as a 1940s radio drama), 2014 will begin with The Weir, a modern Irish play. "We want our audience to have a unique adventure every time they come," says artistic director Murray Ross. — Kendall Kullman
---
Galleries of Contemporary Art (GOCA)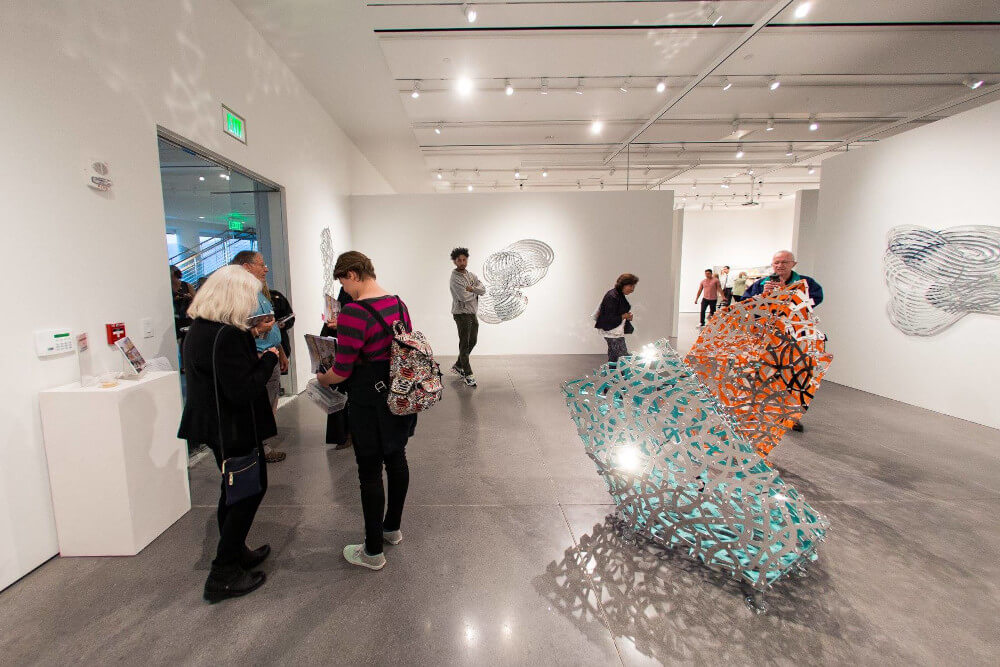 The UCCS Galleries of Contemporary Art are the most progressive and experimental contemporary art galleries in Colorado Springs. Exhibitions showcase artists of significant national and international reputation.
GOCA 121 is off-campus, located in the heart of downtown, and focuses on innovative collaborations between local, national, and international curators and artists. It hosts the annual Senior Art Show each May.
GOCA's newest exhibition space, the Marie Walsh Sharpe Gallery of Contemporary Art, is located in the Ent Center for the Arts. This award-winning gallery offers four to five exhibitions annually by outstanding regional artists as well as artists of significant national and international reputation.
GOCA galleries are free to visit; donations are accepted and go towards funding future exhibits and programs. Select programs require advance registrations and have suggested donation amounts.
---
Peak FreQuency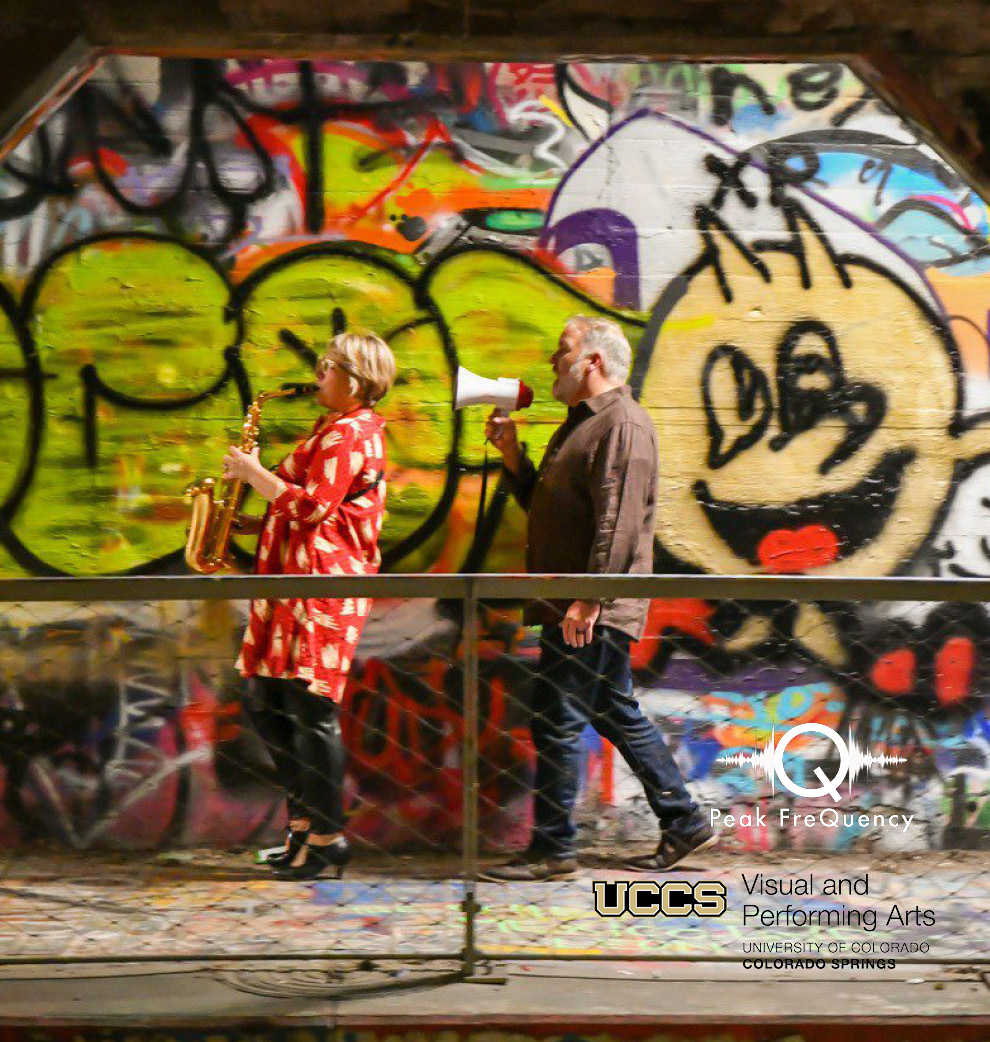 Peak FreQuency Creative Arts promote innovative and diverse pursuits in music and interdisciplinary arts projects. The program offers unique professional programming to UCCS and the Colorado Springs community.
As a resident organization of the Music Program in the Department of Visual and Performing Arts, PeakFreQuency organizes approximately twelve concerts and interactive residencies annually designed around specific themes.
---
Prologue Lecture Series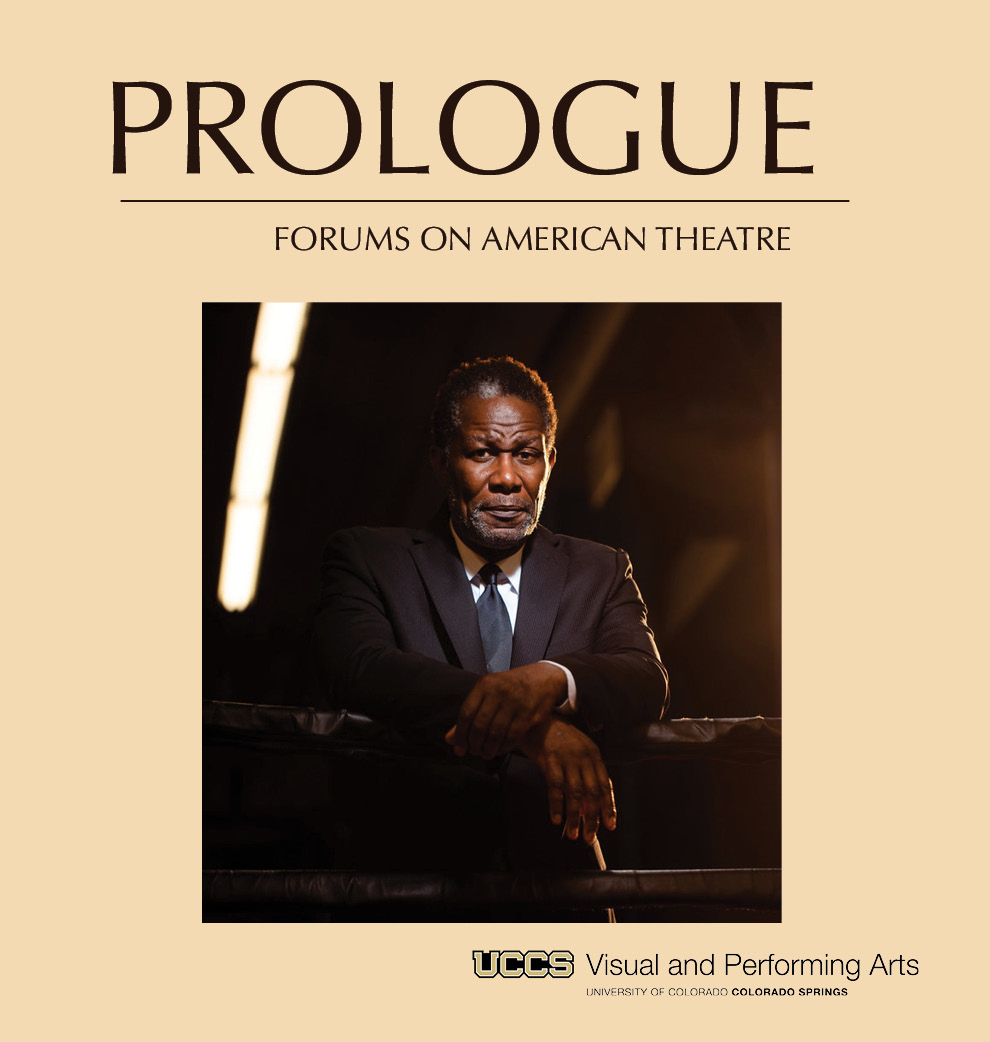 As part of the TheatreWorks program, the Prologue: Forums on American Theatre series includes talks, performances, and hands-on workshops featuring prominent, active theatre-makers.
---
Theatreworks
Theatreworks is a regional theater that creates classic and contemporary productions to educate and stimulate their community. TheatreWorks hires actors from across the country and the region, including local talent. Their six main productions and a student production feature exceptional acting and award-winning shows.
---
Visiting Artists & Critics Series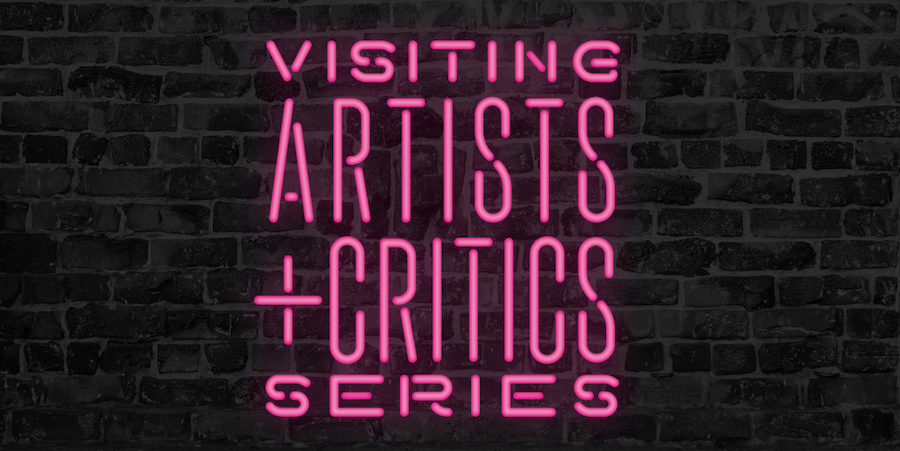 The UCCS Visiting Artists & Critics Series features a lineup of presentations by artists and critics of national and international significance. The program's goal is to foster understanding and appreciation of contemporary art through dialogue and critical conversations. Each VACS lecture takes place in the Chapman Foundation Recital Hall, next door to the Marie Walsh Sharpe Gallery in the Ent Center for the Arts. High-quality video recordings of each lecture are made public and archived on GOCA's digital content platform within two weeks of each event (GOCAdigital.org). Over the past decade, the series co-produced by the UCCS Galleries of Contemporary Art and UCCS Visual Art & Art History programs has invited artists and scholars to the UCCS campus to present public lectures and meet with undergraduate students in classes and workshop settings. The series is generously supported by the CU President's Fund for the Humanities, Colorado Creative Industries, UCCS Student Government Association, and the Bee Vradenburg Foundation.
---
Multimedia Lab
Twenty-two Macintosh G5s and thirty Dell PCs make up the state-of-the-art VAPA Multimedia Lab housed in Columbine. The lab is equipped with the latest graphic and multimedia software including Adobe CS, Macromedia Studio, Final Cut Studio, DVD Studio Pro, and Soundtrack. Scanning capabilities include print, slides, and negatives. In addition, students have access to audio and video recording equipment.
---
Visual Art Studio
The visual art studios are well equipped and include a foundation, drawing, painting, sculpture, fiber, photography, and a multimedia computer lab.
---
Visual Resource Center
The Visual Resource Center (VRC) is open to all VAPA majors and minors, and students in various arts courses.
The VCR has two Epson printers, a graphic arts scanner, and iMacs with Adobe Creative Cloud. You can borrow cameras, microphones, lighting equipment, projectors, and more. The director is available to help with research and visual resource needs.