Dusty Loo Bon Vivant Theater
The Dusty Loo Bon Vivant Theater is a state-of-the-art, flexible black-box theater that seats up to 199. Six to eight professional productions take place in this space each season as well as two to three student productions. Most productions are free for UCCS students.
Since TheatreWorks sits on the University of Colorado at Colorado Springs campus, some people might think it primarily puts on student productions. Some people would be wrong; this is a professional, regional theatre company. "We hire from across the country, across the region and from right here in town," says executive director Drew Martorella. "It's a good combination of energy." Then they take that energy and put it in a black box theater, so the stage and audience can be arranged differently for each production. And those productions are plenty different themselves. For instance, while 2013 will go out with Death of a Salesman and It's a Wonderful Life (staged as a 1940s radio drama), 2014 will begin with The Weir, a modern Irish play. "We want our audience to have a unique adventure every time they come," says artistic director Murray Ross. — Kendall Kullman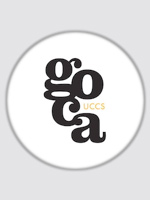 GOCA caters to the Colorado Springs and university communities. GOCA 1420 is situated in the heart of the campus and offers four to five exhibitions annually by outstanding regional artists as well as artists of significant national and international reputation. This award winning gallery also hosts faculty and student exhibitions annually.
GOCA 1420 opened on the UCCS campus in 1981, with its first exhibition in 1982. The gallery is located in Centennial Hall (formerly the Science Building) in the heart of campus. This gallery features acclaimed work by professional artists, emerging artists from the University's Visual and Performing Arts Department, and once per year hosts the Senior Visual Arts Majors exhibition - a culminating thesis exhibit created entirely by students. COST | GOCA galleries are FREE to visit; donations are accepted and go towards funding future exhibits and programs. Select programs require advance registrations and have suggested donation amounts.
The Osborne Studio
The Osborne Studio is a flexible black-box theater with seating for 50, basic lighting instruments, 50-scene preset light board, and sound equipment. Students (or faculty) produce between three and four full productions and a One-Act Play Festival in this space each academic year. These productions are always free for UCCS students.
The relationship between THEATREWORKS and the University of Colorado Colorado Springs is a valued connection for both groups. There are few theatre departments in the country in which students have the opportunity to meet and work with outstanding, professional artists. Likewise, there are few professional theatre companies that are able to use the resources of an institution of higher learning as a way to workshop new ideas and help nurture the professional artists of tomorrow.
I hope that you take the time this season to take a look at those new artists and the exciting things that they are creating. We have the ability to attempt new things in our little theatre downstairs that you aren't likely to see anywhere else. Our season and our theatre are packed but there is always room for THEATREWORKS patrons. We sincerely value the support that you all give us. I look forward to seeing you at the Osborne Studio Theater.
Kevin Landis
Director- UCCS Theatre Program
Producer- Prologue Lecture Series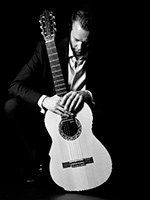 Peak FreQuency Creative Arts serves as a platform for innovative and diverse pursuits in music and interdisciplinary arts projects bringing unique professional programming to UCCS and the Colorado Springs Community. A resident organization of the Music Program in the Department of Visual and Performing Arts Department, Peak FreQuency presents approximately twelve thematically designed concerts and interactive residencies annually.
Emphasizing the art of collaboration, this 2015/2016 season will be co-presented with KCME Classical Music Radio and includes projects with the Colorado Springs Youth Symphony, the Colorado Springs Brass Ensemble, the Colorado Springs Conservatory and Colorado College. Featuring a lineup of international scope, guest artists for the 2015/16 season include world-renowned trumpet soloist Timothy Morrison as conductor, guitarists Pablo Gómez, Roberto Limón and A Love Electric from Mexico City, Jane Rigler's Air to Air: Building a Global Community, György Kurtág's "Kafka Fragments," pianist Chris Bakriges, and UCCS Vocal faculty Haleh Abghari and Solveig Olsen, among others.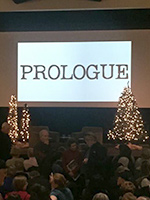 A one of a kind series sponsored by the Department of Visual and Performing Arts, THEATREWORKS, the College of Letters, Arts & Sciences and the Department of Humanities at the University of Colorado at Colorado Springs. The series consists of theatre talks, performances, and hands-on workshops featuring some of the most important theater makers working in the United States today.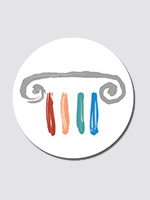 Theatreworks is where actors, audiences, scholars, directors and designers come together to think about and create classic and contemporary theatre.
Theatreworks is a professional, regional theater dedicated to creating challenging and innovative productions of classic and contemporary theatre for the enjoyment, education and stimulation of our community, including the Pikes Peak Region, the University of Colorado, and, on occasion the larger world.
Come party with us! Celebrating four decades of play, we're serving up some extra special theatre this season, beginning with Shakespeare's most popular play and ending with a glorious romance of the old west. In between, there's the classiest of classic comedies, a gripping thriller from Norway, a winning and hilarious heroine, and a night with Louis Armstrong. Six truly great plays, plus a seventh by our students, featuring brilliant acting and real spectacle in our friendly, comfortable and intimate theatre. You will be happy to be here!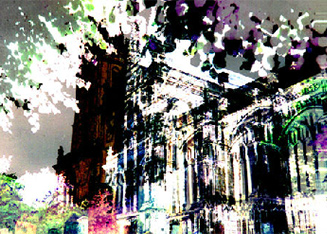 VAPA Multimedia Lab
Twenty-two Macintosh G5s and thirty Dell PCs make up the state of the art VAPA Multimedia Lab housed in Columbine. The lab is equipped with the latest graphic and multimedia software including Adobe CS, Macromedia Studio, Final Cut Studio, DVD Studio Pro, and Soundtrack. Scanning capabilities include print, slides, and negatives. In addition students have access to audio and video recording equipment.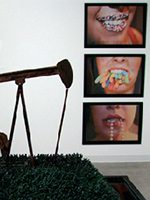 Visual Art Studio
The visual art studios are well equipped and include a foundation, drawing, painting, sculpture, fiber, photography, and a multimedia computer lab.
For further info, contact Corey Drieth M.F.A., at cdrieth@uccs.edu.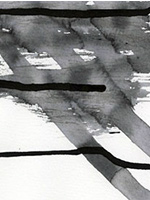 The Visual Resource Center (VRC) is open to all VAPA majors and minors, or any student actively enrolled in an art history, film studies, museum studies and gallery practice, music, theatre and dance or visual art course. The Center houses two professional Epson Stylus Pro printers, a graphic arts scanner, and two iMac desktop computers--both with Adobe Creative Cloud. Students may also check out digital and manual cameras, digital camcorders, microphones, light kits (and other film lighting equipment), audio recorders, digital projectors, tripods, and GoPros for course-related projects. During operating hours, the director of the Center is available to offer assistance with researching digital collections, preparing images for presentation, or any other visual resource-related needs.