Welcome from the Chair
---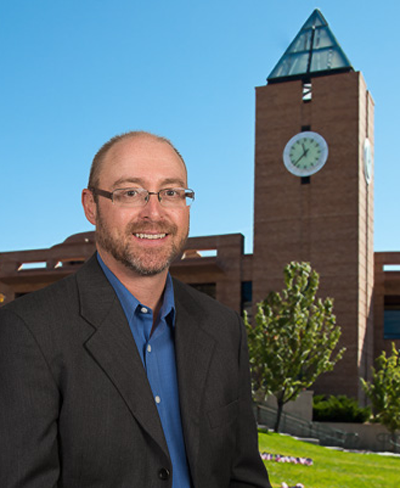 The Department of Visual and Performing Arts houses programs in Art History, Film Studies, Museum and Gallery Practice, Music, Theatre & Dance, and Visual Arts. These programs share a mission to explore interdisciplinarity and artistic innovation.

Cultivating a thriving student experience is the reason we are here; Our classes remain small and individual mentorship is our mantra.

Our degree offerings are as diverse as our artistic visions. We offer…..
- Bachelor of Arts in Visual and Performing Arts with majors tracks in all VAPA programs
- Bachelor of Innovation in Music 
- Bachelor of Innovation and Museum Studies and Gallery Practice 
- Bachelor of Arts in Music 
- numerous minors in all VAPA programs 

Are you multitalented in and across the arts? 
Students receive strong discipline specific training while simultaneously gaining unique interdisciplinary breath. All students are required to take the VAPA Core curriculum – a unique set of interdisciplinary arts courses that connect across the arts. This curriculum encourages collaboration and sets us apart from most, if not all other undergraduate arts programs. In this way, students are encouraged to develop their own unique artistic directions that can reach well beyond their home program. 

Artistic practice and scholarship work hand in hand.  
Our world-renowned faculty are artistic explorers, innovators, entrepreneurs, and visionaries, contributing to new artistic ecosystems at home and beyond. Like artistic periods of the past, the arts play a critical role in our culture. Our faculty are dedicated to addressing the challenges of our time; diversity, equity and inclusiveness, climate change, health and wellness, new technologies, and more all have homes in our scholarship, curriculum, and creative work. Moreover, our faculty collaborate and connect with fields outside of the arts in the humanities, sciences, education, business, city planning, engineering, psychology, sociology and many more. 

Our alumni thrive in careers across the arts and well beyond, regionally and nationally. Our alumni are K-12 teachers; gallery owners; actors in theatre, television, and film; opera singers; professional instrumentalists in orchestras and chamber ensembles; rock stars, professors, professionals in the television and movie industry, lawyers, business owners, radio DJ's, digital media professionals, studio owners, audio engineers, special effects artists, lighting and sound designers, game designers, composers for game design, film and TV, and more. Moreover, many of our alumni have gone on to some of the best graduate programs in the country. 

Glen Whitehead, D.M.A.