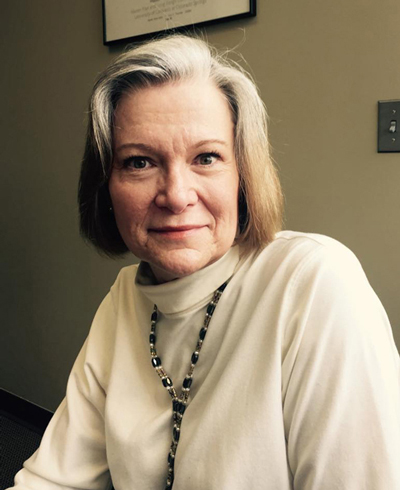 About
Leah Chandler-Mills, actress, acting teacher and speech coach, was a member of the first class (Group 1) of the Drama Division of The Juilliard School. A founding member of The Acting Company, she toured the continental United States bringing classic theatre to small towns and universities, and teaching in workshops as part of the tour. She performed on Broadway, Off-Broadway, on national and international tours, in dozens of regional theatres, and in commercials, soap opera and film. She played the role of Ismene in a futuristic Antigone in the first Theatre in America production for PBS, toured with Sir Ralph Richardson in his last international tour (Lloyd George Knew My Father), and performed in Arthur Kopit's Wings starring Constance Cummings on Broadway.
Since moving to Colorado Springs in 1987, Leah has performed in over 35 productions for Theatreworks and the Fine Arts Center. She has done extensive coaching in dialects, voice and text for many groups and individuals locally, and has taught at the Fine Arts Center and the Air Force Academy.
Leah specializes in entry-level classes, Introducing students to theater and acting, and helping theatre students at all levels with speech, voice and text. She is also actively involved in Freshman Seminar, working toward overall college success. She directs a student focused production each fall in the Osborne Studio Theatre.
Courses Taught
Lower Division
Introduction to Theatre
Acting Workshop I
Voice and Articulation I & II
Upper Division