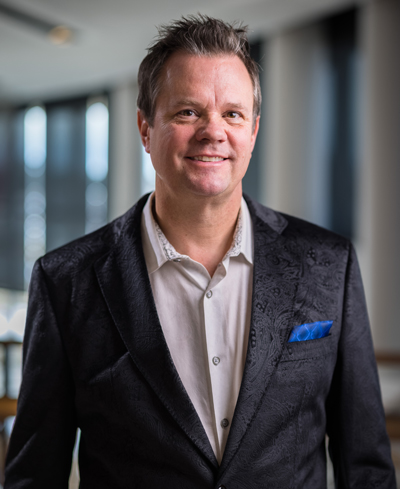 Assistant Professor | Director of Humanities
About
Colin McAllister is Humanities Program Director, and an Assistant Professor in the Department of Visual and Performing Arts at the University of Colorado, Colorado Springs. He was a 2021-22 Daniels Fund Ethics Initiative Fellow, and the 2020 recipient of the Letters, Arts, and Sciences Outstanding Teaching Award. He engages deeply with cross-disciplinary ideas in the humanities, particularly the intersection between music and history, Classics, and theology. His performances as a guitarist have been hailed as "sparkling….delivered superbly" (San Francisco Chronicle), "ravishing" (San Diego Union Tribune) and "an amazing tour de force" (San Diego Story), and he has recorded on the Innova, Centaur, Naxos, Albany, Old King Cole, Vienna Modern Masters, Carrier and Tzadik labels. His research interests include contemporary music performance and pedagogy, musical modernism, and the apocalyptic paradigm as manifested in varying phenomena—literature, music, and art.

Recent publications include Music in the Apocalyptic Mode (Brill, 2023), Aeneas in the Underworld (MicroFest Records, 2023), the Cambridge Companion to Apocalyptic Literature (2020) and the Cambridge Gloss on the Apocalypse, (Brepols, 2020). He has two works with Productions d'OZ: The Vanguard Guitar and Fourteenth Century Counterpoint: Music of the Chantilly Codex. The Vanguard Guitar was praised by Soundboard magazine as "a great success…not only a primer of modern techniques, but also a library of current performance practices." His two guitar instructional courses: Learning to Play Guitar: Chords, Scales and Solos and Playing Guitar Like a Pro: Lead, Solo and Group Performance are produced by The Great Courses. Colin is endorsed by PRS Guitars and is an Artist Partner with Taylor Guitars.

Colin is the guitarist and conductor for the ensemble NOISE, and a co-founder of the SoundON Festival, held every January in La Jolla, California. He is a member of the Hennessy 6 jazz sextet and the Trilix Jazz Trio. He is the founder of "Through a Glass Darkly: Annual Symposium on Apocalyptica," a collaboration between UCCS, Concordia University Montréal, McGill University, and Colorado College.
Education
D.M.A. in Contemporary Music Performance, University of California, San Diego
M.A. in Contemporary Music Performance, University of California, San Diego
M.A. in History, University of Colorado Colorado Springs
B.S. University of Colorado, Denver
Courses Taught
Lower Division
MUS 1010 - Music Theory I
MUS 1624/2624 - Applied Music: Private Instruction (Guitar)
MUS 2250 - Jazz and Improvisation Ensemble
MUS 2850 - Topics in Music History and Research I
Upper Division
MUS 3624/4624 - Applied Music: Private Instruction (Guitar)
MUS 3850 - Topics in Music History and Research II
MUS 4750 - Contemporary Music: Cultures, Designs and Aesthetics
MUS 4960 - The Business of Music: Entrepreneurship & Creative Enterprise
HUM 3990 - Visions of Darkness: Apocalypse and Dystopia in Literature, Art & Film
Selected Publications
The Medieval Apocalyptic Tradition: From the Twilight of the Roman Empire to the Dawn of Early Modern Europe,
Edited by Lorenzo DiTommaso and Colin McAllister (Cambridge University Press, forthcoming 2024)
Aeneas in the Underworld (Los Angeles: MicroFest Records, 2023)
Dies irae, dies illa: Music in the Apocalyptic Mode (Leiden: Brill, 2023)
The Hennessy Six: The Road Less Traveled (Summit Records, 2021)
The Cambridge Gloss on The Apocalypse (Corpus Christianorum in Translation, Brepols Press, 2020)
Cambridge Companion to Apocalyptic Literature (Cambridge University Press, 2020)
Playing Guitar Like a Pro: Lead, Solo and Group Performance (The Great Courses, 2018)
Full Circle – NOISE plays the music of Stuart Saunders Smith (Centaur Records, 2017)
Learning to Play Guitar: Chords, Scales, and Solos (The Great Courses, 2017)
Peter Scott Lewis - The Four Cycles (Naxos - American Classics, 2016)
NOISE plays Burtner (Innova Records, 2013)
Peter Ivan Edwards - Object Lessons (Albany Records, 2010)
David Loeb - A Forest of Verses (Vienna Modern Masters, 2009)
San Diego Composer's Collective - New Music from San Diego (Carrier Records, 2009)
Christopher Adler - Ecstatic Volutions in a Neon Haze (Innova Records, 2007)
Derek Keller - Impositions and Consequences (Tzadik Records Composer Series, 2007)
Fourteenth century Counterpoint: Music of the Chantilly Codex (Québec: Les Productions d'Oz, 2005)
The Vanguard Guitar: Etudes and Exercises for the Study of Contemporary Music (Québec: Les Productions d'Oz. 2004)
Solos and Duos for Guitar (Old King Cole Records, 2004)
Organizations
American Society of Composers, Authors and Publishers
Guitar Foundation of America
Society of Biblical Literature
Society for Classical Studies