Peak FreQuency Presents: Innovative Inspirations - A Celebration of Beethoven's 250th Birthday
From: Mon, 04/12/2021 - 07:30 PM
Through: Fri, 04/16/2021 - 05:00 PM

Chapman Foundations Recital Hall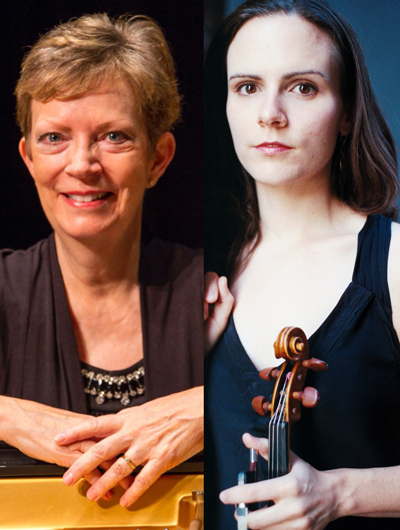 Live Concert
Monday, April 12, 2021
7:30pm
Happy Hour Virtual Video Release
Friday, April 16, 2021
5:00pm

Martha Muehleisen, violin
Kelly Zuercher, piano 

Join UCCS Faculty Kelly Zeurcher, piano, and Martha Muehleisen, violin, for a celebration and exploration of the influence of Ludwig van Beethoven. The 250th anniversary of Beethoven's birthday was marked in December 2020, and his artistic contributions are still alive in the music of composers today. Innovative Inspirations explores repertoire for violin and piano by composers Gabriela Lena Frank and Molly Joyce as well as the Sonata No. 7 in c minor by Beethoven.
CONTACT INFORMATION :
Glen Whitehead
Music Program Co-Director, Professor of Music