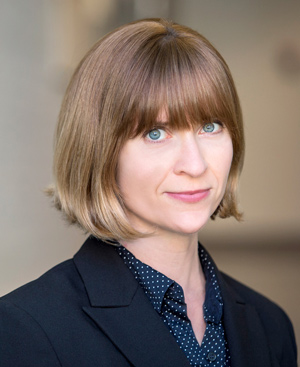 About
Examining post-1960s visual and material culture in the United States, Kristen Galvin's interdisciplinary research and teaching explore intersections across contemporary art, film and media, performance, gender and sexuality, memory, popular music, and subcultural studies. In her work she also advocates for the public humanities, doctoral reform, and fair labor practices in higher education. She has published in Art Journal Open, American Book Review, Australasian Journal of Popular Culture, Critical Studies in Men's Fashion, Journal of Popular Music Studies, Leonardo Electronic Almanac and in edited collections. She received her Ph.D. in Visual Studies from the University of California, Irvine where she completed her dissertation on Downtown New York's cultural scenes in the 1970s–1980s. Her current book project explores "hypernostalgia" and reconfigurations of old and new media cultures in relation to constructions of "Americanness" in the 21st century.

Prior to her time at UCCS, she taught undergraduate and graduate courses and advised multiple theses in art history and film and media studies at the Savannah College of Art and Design. She also held the position of Assistant Director for Graduate Engagement and Lecturer in the Center for the Humanities and the Public Sphere at the University of Florida, where she created the Envision Humanities initiative which featured a public humanities internship program and institute.
Education
Ph.D. in Visual Studies, University of California, Irvine
M.A. in Modern and Contemporary Art History, Criticism and Theory, Purchase College, SUNY
M.F.A. in Visual Arts, Purchase College, SUNY
B.A. in Visual Art with Honors, Brown University, RI
Courses Taught
Lower Division
Upper Division
AH 3980 Art History: Theories and Methods
Selected Publications
"'Those Were the Days': The Live Televisual Revival of the Musical and Retro Family Sitcom in the Post-Network Era." The Australasian Journal of Popular Culture. 9.2 (2020): 231-246.
"Tracking Hypernostalgia: Soundtrack Albums and the Return of the Cassette in American Film and Television," in The Soundtrack Album: Listening to Media, eds. Laurel Westrup and Paul Reinsch. New York: Routledge, 2020: 190–208.
"The Nova Convention: Celebrating the Burroughs of Downtown New York," in Cutting Up the Century, eds. Alex Wermer-Colan and Joan Hawkins. Bloomington, Indiana: Indiana University Press, 2019: 80–96.
Spiker, Christina M., and Kristen Galvin. "The Cost of Precarity: Contingent Academic Labor in the Gig Economy." Art Journal Open. 1 May 2019.
"Anatomy's a Drag: Queer Fashion and Camp Performance in Leigh Bowery's Birth Scenes." Critical Studies in Men's Fashion. 4.2 (2017): 185–202.
"TV Party: Downtown New York Scenes Live on Your TV Screen." Sonic Visions: Popular Music on and after Television, Journal of Popular Music Studies. 25.3 (2013): 326–348.