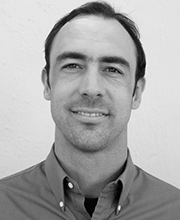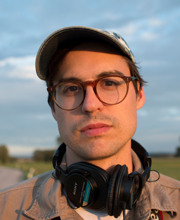 The Visual Art program helps you realize your unique artistic aspirations through a myriad of culturally relevant artistic practices. By way of a curriculum that emphasizes an experimental, cross-disciplinary approach in the studio, and the study of art history and critical theory in the classroom, the visual art faculty guides you to expand the scope of your artistic vision, while thoroughly preparing you for a professional life in the contemporary art world.
Within the Visual and Performing Arts Department (VAPA), Visual Art is offered as either a concentration or as a minor. In both cases you can choose from a wide range of media options, including painting, drawing, sculpture, installation, performance, social practice, photography, digital media, and video. In addition, you're highly encouraged to explore hybrid processes and build collaborative relationships with other disciplines. Such collaborations include working with students and faculty in art history, film studies, museum studies & gallery practice, music, and theatre - and with other departments within the larger university community.
Matt Barton, M.F.A. and Ben Kinsley, M.F.A.
Current Visual Art Events